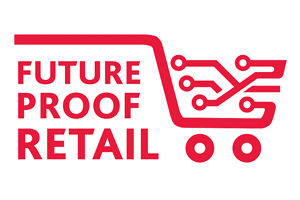 Chapter 1: 'Are You Not Entertained?' Retail's Experiential Evolution
When you think about retail, you probably think about shopping. Browsing the racks, trying items on, perhaps stopping for some lunch or coffee in between and, ultimately, checking out with new products. But take a moment to picture how this could look 25 years from now: is retail only about shopping or is there more to the experience?
Imagine shopping for a new guitar. Instead of simply walking into the local music store to test out the strings on a few models, you might find that you're walking into a live music hub. This could include live bands playing while you shop, or even special shows on the weekend coupled with exclusive promotions or discounts. In an ideal future, music retailers would shift the aesthetic, decorations, or setup of the store to match the artists playing there to create a visually aligned and immersive experience for a specific customer segment. When you're there, it's possible – if not likely – there might be sci-fi-like holograms of notable artists, past and present, popping up in the store, where 2D or 3D digital recreations of your favorite singers and guitarists are there while you shop. This technology already exists, so it's simply a matter of retailers leveraging it at scale rather than on the stage of a well-known music festival.
Does this sound far out? Maybe so, but this future is the very real notion of "retailtainment." Retailtainment is the concept of blending traditional retail with fun and creative entertainment elements to enhance the consumer experience. This concept goes by several names: Retailtainment, immersive commerce and/or experiential retail. But they all refer to the same thing: an enhanced sensory experience for you and all consumers as you shop, which often includes digital and interactive elements.
Retailers need to think now about how they'll merge their in-store and online experiences to meet the shifting expectations of consumers in a world where fun, games, sports, and art will be inextricably linked to traditional shopping. Retailers can get creative and leverage customer analytics and AI to better understand what their audience wants. This means looking at shopping behavior, customers' hobbies and interests, and today's trending products – all of which can be rolled up into a related, immersive experience that promotes the brand.
While the concept of experiential retail is not new, appetite for it is increasing as more brands begin to implement creative tactics or evolve their strategies to raise the bar. To future proof, retailers must begin to build immersive spaces that do two things: connect physical and digital worlds and capture consumers' attention. This will require retail executives to leverage customer data analytics – like your shopping preferences and apparent hobbies – and then tap into their imaginations far more than they may have envisioned only a few years ago.
To learn how malls are adapting to shifting consumer behavior, check out our 60-second Retail podcast episode on "The Future of the Mall: Green Infrastructure."
Chapter 2: Consumers Want to Play, Pose and Shop All at Once
"We've designed the spaces to fire up creativity and imagination and encourage hands-on play."
That is a quote from the Chief Commercial Officer of LEGO, who emphasizes that LEGO's stores are intentionally built with the idea of engrossing consumers in a world of colorful bricks as they shop.
Stores are evolving. Retail executives are increasingly realizing the importance of leveraging customer behavioral data to build an experience that is both personalized and targeted to drive results. The retailer of the future will need a treasure chest of ideas, often ignited by the data they have access to, such as historical browsing and purchasing data. This data can be used to address every touch point of a customer's shopping journey in the digital world and provide a unique experience based on real time intent. But that's not all - customer data also enables a retailer to augment the in-store shopping journey. Why? Because experiential retail garners consumers' attention and builds brand loyalty, which attracts new customers as existing ones share experiences through social and word of mouth.
When there is alignment between a niche customer base, the tailored experience, and the products a retailer provides, the likelihood of converting a sale increases. The end result: capturing attention leads to capturing wallet share from your specific consumer base.
We've already seen exceptional examples from a variety of popular stores, spanning subsegments and types, that can serve as guideposts for retailers looking to create interactive and innovative spaces. For example, one major retailer in the outdoor gear and apparel space has mastered infusing their customer's hobbies into the experience. At this retailer's flagship store, there is a 47-foot rock-climbing wall that is not only practical, but symbolic of the brand. Another retailer, popular for its edgy slip-on shoes and enthusiastic skateboarding community, has also taken shopping to a new level with its London location where customers can shop, enjoy live music, check out the art gallery, and even skate at the underground indoor ramp, according to TheStoreFront.com.
Experiential retail can also involve building out captivating spaces that demand consumer attention, meaning consumers go to truly get a sensory experience. For example, a beauty retailer best known for selling high-quality makeup launched a pop up that was created to feel like a "galactic" world to match the theme of its new, celestial-inspired eyeshadow pallet, according to TheStoreFront.com. In this scenario, the beauty retailer blended a product launch with a hyper-curated, Instagram-worthy aesthetic that company executives knew would appeal to its social-media savvy and influencer audience. As such, the experience not only enabled social sharing, but also enticed consumers to shop because it blended customers' tastes and interests together. The dual purpose of this pop-up encouraged consumers to shop, play, pose and, most importantly, spread the word through social media.
For retailers who are not ready to develop a fully immersive experience quite yet, they should consider starting with innovations on a smaller scale. This can include green spaces or gardens in store that promote conversation and relaxation during the shopping journey. Retailers can also invest in and implement "magic mirrors" or smart mirrors that allow customers to virtually try on products or accessories without ever actually having to step into a dressing room, according to Poplar.Studio.com. Meanwhile, smart mirrors within the dressing rooms themselves can also allow customers to request different sizes or pay using the mirror.
To capitalize on these trends and create an experience that will resonate with their specific shoppers, retailers will need to lean into their customer data and leverage today's digital tools.
Chapter 3: A Resounding Customer Experience Starts with Actionable Data
Part of adopting experiential retail concepts means retailers need to "tap into [customers'] desire to do and feel rather than simply go somewhere," according to Real Estate Weekly.
Tools that capture and synthesize customer behavioral data and then turn that data into actionable insights will be key – creating a meaningful experience that drives sales simply cannot be achieved without thoughtful data analysis and a deep understanding of one's customer base.
This is done through a combination of practical tools and processes, including sentiment analytics, machine learning, and AI, all of which learn from consumer behavior on social media platforms or e-commerce sales/purchases, for example, to make recommendations on products or predict demand. Couple AI-driven technologies with forecasting tools used on the back end, and retailers can use the insights they've learned about customers to order accurate inventory, capitalize on trends, and much more. Only when retailers have deep insights into how their customers spend time outside of the store and what their interests are, can they build an exceptionally entertaining store.
Take this example: For a hardware store, AI can learn from a customer's recent research on the website or purchases to understand what project that customer may be working on when they come into the store. When they get to the store, AI can make informed suggestions – perhaps based on an item he or she is picking up from an online order or an understanding of their historical shopping history – for additional products needed for that project. The store app can then send push notifications to the customer for relevant items and promotions.
Retailers can take the hybrid experience one step further by using Augmented Reality (AR) technology within the store app that places "virtual breadcrumbs" on the floor and guides the customer to the exact aisle with the suggested product.
Now that is an experience.
Want to dive deeper into how analytics and AI fuel innovation? Read our whitepaper "Using Shopper Behavioral Data & AI for Innovation".
Chapter 4: How BDO Turns Data into Strategic Value
Consumers want everything to be connected. The future of retail will rely on customer intelligence to understand customers' personal interests, wants, and expectations, and the brands that build relevant, awe-inspiring and interactive experiences. Increasingly, consumers will look not only for intuitive, tech-enabled browsing experiences, but also for innovative elements within the store space that infuse athletic and artistic elements with shopping.
The first step in building experiences is having robust and mature data analytics in place.
To get started, consider working with a third-party provider that can help. BDO Digital can help you turn data into an engine of insight and strategic value. Our business analytics and data teams work with your organization to advance your overall data and AI maturity in a way that addresses business needs and delivers near-term results. Using customer intelligence as fuel for innovation and informed business decisions, BDO can help you turn raw data into meaningful outputs and personalized experiences.
Learn how BDO's HeroPath services can help your retail business transform your data into meaningful and actionable insights.
Ready to get your hybrid shopping experience light years ahead of the competition?
BDO's Retail and Consumer Products professionals are readily available to offer deep industry expertise around digital transformation that retailers need to stay competitive today and in the future.