Bring a total tax mindset to your ESG strategy
From tax contributions that fund key social benefits to environmental taxes and green subsidies, tax plays a critical role in the environmental, social and governance (ESG) conversation.
And as stakeholders call for more transparency in tax disclosures, defining that role is now urgent. Aligning the tax function with overarching ESG strategy can be a challenge – but neglecting the tax perspective can result in missed opportunities to reduce risk and maximize value.
At BDO, we work with you to set an ESG tax strategy that furthers your ESG and business objectives. Leveraging a total tax mindset, we focus on strategies that drive sustainable value creation and mitigate tax and compliance risk. Our team brings together tax and ESG professionals to help you navigate the challenges of the current ESG landscape and tax reporting environment. We meet you where you are in your ESG journey – whether tax has long had a seat at the table or it's yet to be elevated.
Navigate the intersection between sustainability principles and tax strategy to advance ESG commitments and build a responsible tax program.
Our Approach
We help guide our clients to a successful ESG-driven tax strategy with BDO's proprietary Tax ESG Cipher. The Cipher is underpinned by three core principles:
The Approach to Tax: Articulate the purpose and values that guide the tax function
Tax Governance & Risk Management: Demonstrate how the tax governance, control and risk management frameworks are in alignment with the Approach to Tax.
Total Tax Contribution: Understand total tax contribution across various taxing jurisdictions and country-by-country activities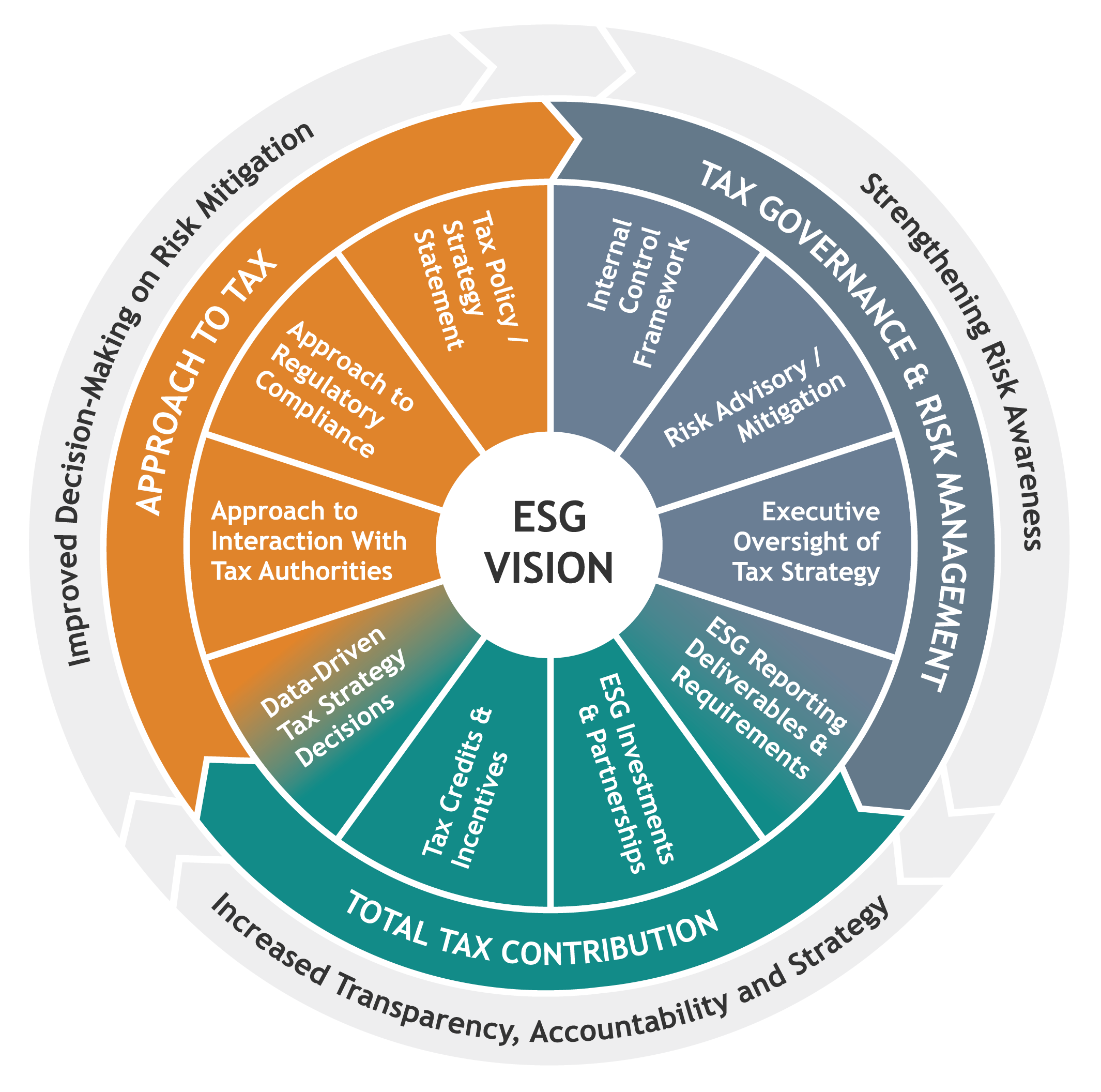 Phased Approach
With the Cipher as our north star, we follow a scalable, phased approach:

Phase 0
Whiteboarding

Phase 1
Tax Policy Statement Development

Phase 2
Tax Governance Framework and Design

Phase 3
Tax Data Collection & Business Intelligence

Phase 4
ESG Tax Reporting
ESG Insights
Explore our most recent resources and thought leadership.
Meet our Total Tax Transparency & ESG Tax Strategy Leader
Daniel Fuller

Tax Digital Transformation and Innovation Leader and ESG Tax Leader