Serving fresh ideas to restaurants
In the restaurant industry, change is always on the menu due to shifting customer preferences, emerging new technologies and intense competition. As the industry constantly evolves, business owners need a trusted advisor who can help them adopt effective strategies.
BDO offers assurance, tax and advisory services that focus specifically on the restaurant industry. With years of experience serving all restaurant sectors, including franchisors, franchisees, publicly traded companies and independent concepts, our professionals can help restaurants better manage the front and back of the house. Our guidance and resources also allow businesses to stay on top of the trends, policies and practices that are critical to running a successful establishment.
Whether we are helping clients invest in new technologies, expand real estate footprints, determine total tax liability, or engage in mergers and acquisitions, our team of professionals have the tools, resources and experience to help restaurants thrive.
Case Study
Client Success Story: Improving Financial Reporting For A Restaurant Franchisee
September 9, 2022
A case study on streamlining financial reporting for a restaurant franchisee.
Case Study
BDO Knows Fraud Analytics: A Case Study
July 26, 2021
The so-called "Five V's" of Big Data—volume, variety, velocity, value and veracity—continue to plague key business functions and processes across organizations. A fraud investigation is no exception. The sheer amount and diversity of potential evidence can create a forensic nightmare.
Who We Serve
BDO serves all sectors of the restaurant industry, spanning established and emerging concepts across cuisines.

Fine Dining
We have a deep understanding of the specific requirements of more formal establishments catering to sophisticated customers that comes from our years of experience working with fine dining businesses.

Upscale Casual,
Casual and Fast Casual
Our seasoned professionals help businesses running casual restaurants of all types find efficiencies and balance quality, value for money and workforce needs.

Quick Service
In the quick service segment, restaurant and franchise owners face a competitive marketplace. Our clients use the insights and analysis of our Restaurant Industry Practice leaders to gain a competitive edge.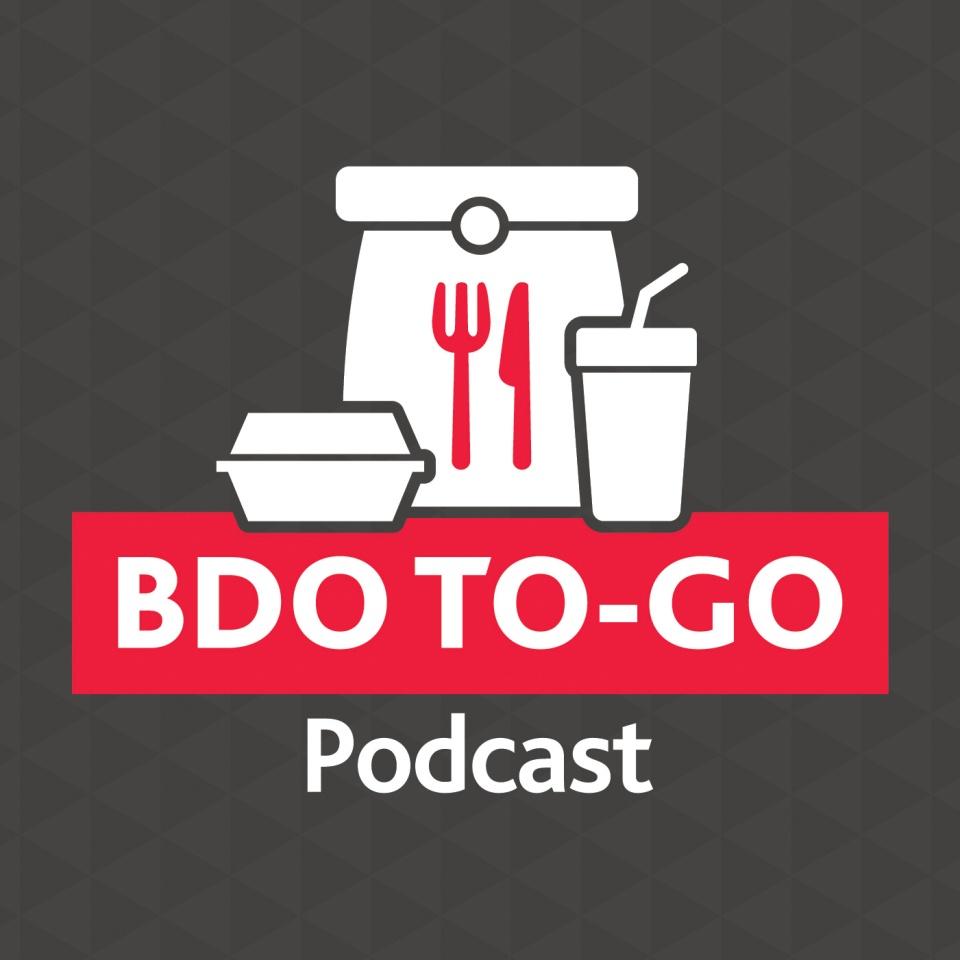 BDO To-Go Restaurant Podcast Series
The constantly evolving landscape of the Restaurant Industry forces operators and owners to adapt quickly and maintain a keen awareness of consumer and economic shifts. Understanding these business impacts and insights is key to the continued success and resilience of the restaurant industry. That's why we crafted our new BDO To-Go Podcast Series, a monthly podcast that you can take…to go!
Restaurant Insights
Explore our most recent resources and thought leadership.