Our team works with high net-worth clients to develop tax and financial strategies to facilitate the smooth transfer of personal and business assets to heirs and beneficiaries. Services include:
Estate planning
Trust planning
Cash flow planning
Tax planning for foreign assets
Philanthropic planning
Audit defense
Tax return preparation and all required compliance
When it comes to tax planning, we evaluate each client's overall financial picture and prioritize their distinct goals. Areas of focus include:
Family-wide income tax strategy
Tax analysis for residency in different jurisdictions
Tax savings idea generation
International income tax planning
Alternative minimum tax planning
Cash flow projections
Representation and support in IRS or state tax audits
Tax return preparation and all required compliance
We work closely with our clients and their trusted advisors to centralize and manage the full breadth of each client's tax and financial affairs. Our approach accommodates high net-worth individuals and single and multi-family offices. Services include:
Financial Administration
Bill pay and expense bookkeeping
Brokerage account, bank account and credit card reconciliation
Information consolidation
Digitization and secure storage of contracts, agreements and policy statements
Accounting & Tax Services:
Personal and complete net worth statements
Cash flow reporting
Income, gift, estate, and trust tax planning and compliance
Charitable planning and compliance
State & local and international tax compliance
Legacy & Governance
Family office governance and risk management
Philanthropic planning and impact measurement
Succession planning
With BDO offices in more than 160 countries, we support U.S citizens navigating cross-border tax challenges and advise non-U.S. individuals and families who may be subject to U.S. income, estate and gift rules. Services include:
Inbound and outbound planning for U.S. or foreign assets
U.S. estate and gift tax for non-U.S. persons
Estate tax planning, projections, and liquidity analysis with a global portfolio and family
Planning and transactions with foreign trusts
Pre-U.S. immigration income and estate tax planning
Gifting to U.S. persons
Expatriate tax planning
All related compliance and regulatory filings
U.S. Inbound Tax Planning
A shared vision of growth for a successful future in the U.S.
In today's global economy, there is an increasing interest for non-U.S. based businesses, executives and families to have a U.S. presence. However, tax laws and reporting requirements may seem complex and daunting to those wanting to expand into the U.S. At BDO, we have the experience to address tax planning considerations wherever they may arise.

An integrated approach to U.S. expansion and growth: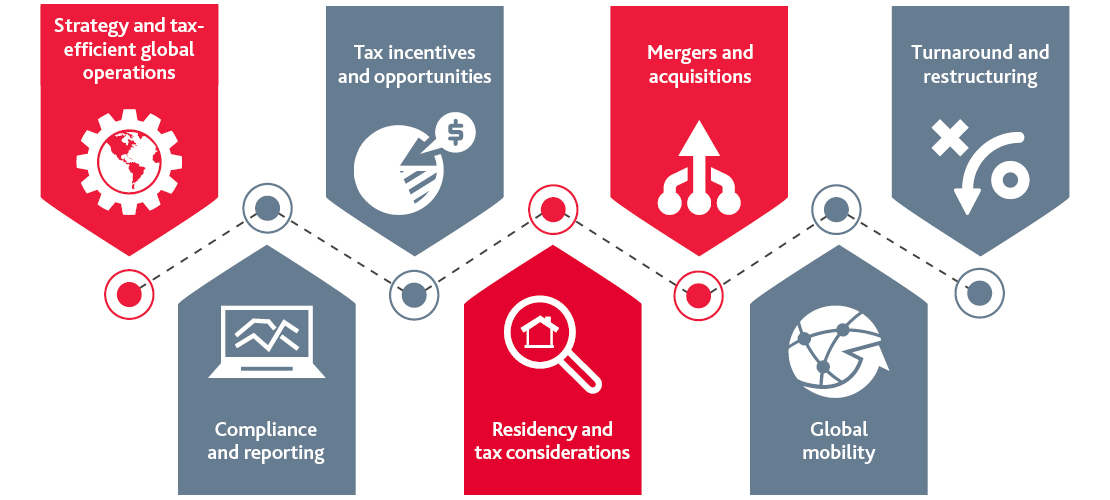 Private Client Services Insights
Explore our most recent resources and thought leadership.
Industry
Asset Management
Financial Institutions & Specialty Finance
Government Contracting
Life Sciences
Manufacturing
Natural Resources
Nonprofit & Education
Private Equity
Professional Services
Real Estate & Construction
Restaurants
Retail & Consumer Products
Technology
Meet our Private Client Services Leader
Brooke Anderson

Managing Principal; Private Client Services National Practice Leader