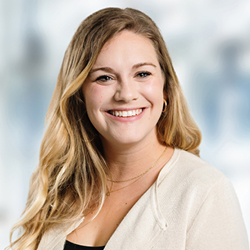 Sarah Chun
People & Culture Recruiter
Executive Summary
Sarah received a bachelor's degree in journalism with a minor in PR from Baylor University and a master's degree in curriculum and instructions from the University of Texas. Her interview tip is, "Ask a close friend or mentor what your best qualities are so you feel confident bragging about yourself during an interview."
Get to know Sarah
What's the best part of being a campus recruiter?
I enjoy meeting amazing college students and helping them find their dream jobs.
What do you enjoy most about working for BDO?
I like the flexibility and how helpful everyone is.
What does thriving mean to you?
Thriving means being able to bring your whole self and all your strengths to work. It's also about having a balance between your home and work life.
What's your favorite food?
Tex-Mex
People who know belonging, know BDO.