Strategies for Resiliency in Challenging Times
Strategies for Resiliency in Challenging Times
For colleges and universities, the past several years have seen declining enrollment, rising costs and liquidity challenges, which have all been exacerbated by the COVID-19 pandemic.

To drill down into specific challenges impacting these institutions and their plans to combat them, we analyzed their responses to our annual benchmarking survey.

Here are our top findings:
Colleges & Universities Face Financial Firestorm
The financial health of the higher education sector has long been in question, and institutions themselves are feeling less than confident.

When asked about their
top challenges and priorities
, financial issues were a common concern.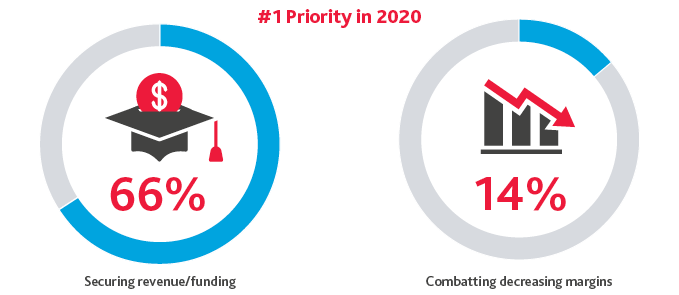 And these institutions have reason to be concerned—the majority lack a robust financial safety net.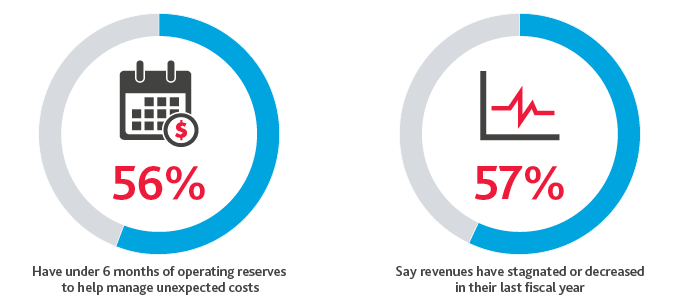 They May Be Overlooking Cybersecurity and Fraud Risks
While finances are top of mind, they're not the only issue, particularly when many institutions are operating remotely. These conditions are ripe for potential fraudulent activity and cyberattacks, and many organizations have already experienced breaches this year.

However, our findings show that many colleges and universities may be underestimating these risks: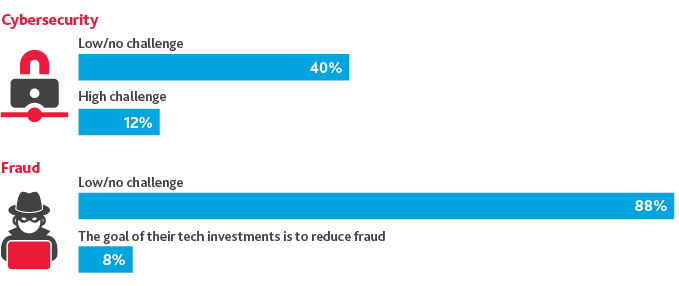 Turning to Tech for Solutions
While the issues facing colleges and universities are diverse and complex, technology—when used effectively—can help organizations increase efficiencies, lower costs, mitigate risks and ultimately help these institutions continue to educate students, whether it's in a real classroom or a virtual one.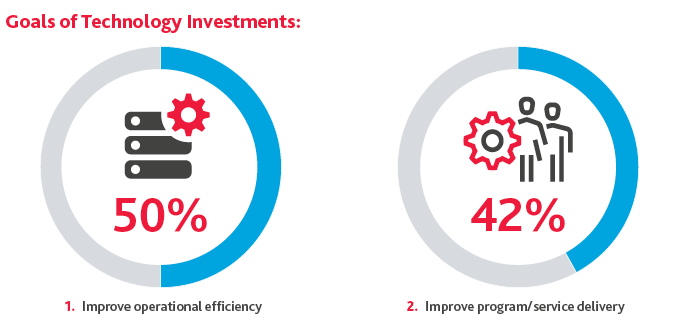 For information on how to help your higher education institution during this time, please visit our Crisis Response Resource Center and subscribe to our nonprofit blog. For more findings from our annual benchmarking survey, download the full report.