AAPI Heritage Month Series: BDO Professionals Pen Letters of Thanks
AAPI Heritage Month Series: BDO Professionals Pen Letters of Thanks
Asian American and Pacific Islander (AAPI) Heritage Month celebrates the histories of Americans from the Asian continent and Pacific islands of Melanesia, Micronesia and Polynesia. Those who have immigrated and brought up new generations in the United States are and have long been integral to the fabric of this country, responsible for major contributions that benefit our nation and serve the global population.
This month, BDO's Multicultural Alliance continues its mission to support racial and ethnic diversity in the workplace, raising cultural competency and awareness for all, by highlighting AAPI voices and traditions. We'll hear from some of our AAPI professionals who have written letters of gratitude to influential people in their lives. Click below to read more about their respective journeys and the support they received along the way.
Dear Mom,
I wouldn't be here without you. My personal and professional successes are due, in large part, to you. Your foresight, work ethic and encouragement shaped who I am today.
Like many Chinese families, our affection for each other is more often communicated through actions and an unspoken understanding. We tend to shy away from phrases such as "I love you" or "I'm proud of you," but let me try to put into words how much I admire you.
As a single mother, you invested so much time and effort into making sure I excelled in the classroom. A score of 98% wouldn't cut it. Your toughness required perfection but also positioned me for success later in life by allowing me to overcome many hardships. You enabled me, a small village girl, to earn a spot at a prestigious school in Beijing. With your fighting spirit as my guide, I began my journey to blossom into an independent young woman. From one megacity to another, I eventually booked a ticket to New York where I earned my MBA.
With many nights of video calls, you learned about the culture shock, setbacks and adjustments I went through to acclimate to a completely foreign environment. Whenever I'm in doubt, your words of encouragement always help to calm my nerves. You were so supportive through every critical moment in both my personal and professional life, and I can't wait to share with you everything I've experienced since the pandemic the next time we see each other.
It was no small feat, but I've persevered at every turn and have forged lasting friendships through CrossFit and past work experiences; but none more significant than meeting my husband, Wilson, who's been my rock through everything. In my current career, I'm fortunate to have an amazing leader like People and Culture Senior Director Larisa Shevelenko who never ceases to inspire and invest in me. Furthermore, I'm grateful to work with such talented colleagues at BDO. All that to say, thank you, Mom. My life is what it is because of your courage and grit. I want you to know I'm proud to be your daughter and hope you're proud of me, too.
Love,
Su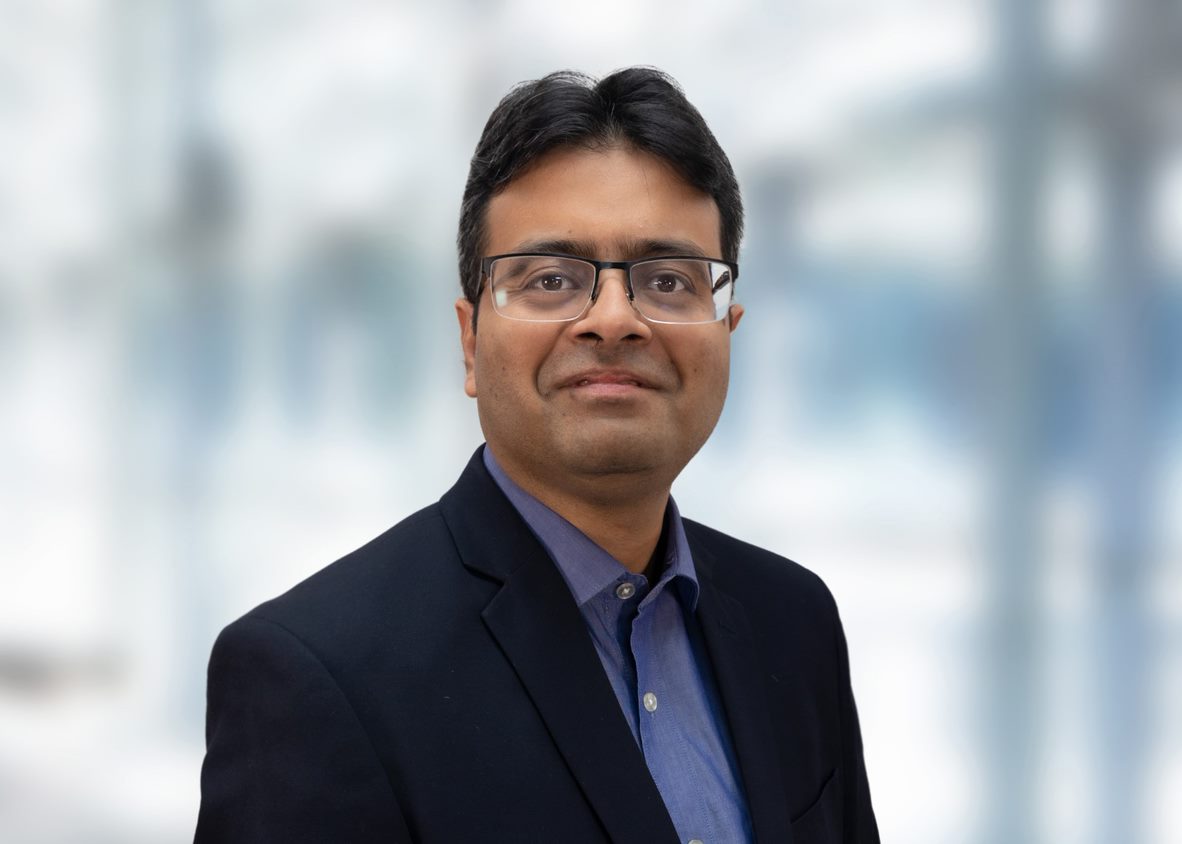 Thank you to my mentors:
I've been lucky to have several mentors and coaches guiding me as I've moved forward in my professional journey. Three moments from three different people played a pivotal role in my professional life, becoming valuable lessons that shaped my career and ones that I pass along to others.
Reading the Room: Years ago, I came to the U.S. as a master's student after growing up in India. While a student, I started to work for you – a very senior professor in the electrical engineering department – as a research associate. You took me under your wing, and I'm still so grateful that six months into my job, you brought me to a national conference in Washington, D.C.
This was a big deal; it was a very prestigious event and an opportunity to network with some key presenters. I let my excitement and the magnitude of the occasion get the best of me … and ended up speaking about myself a lot, rather than networking and learning from the attendees.
Thank you for talking to me after and sharing, "We're here to learn, not to show off. You will have opportunities to showcase your work, but that's not what we're here for today. In some circumstances, it is better to talk less and listen more." I think about this every time I meet with a client. I'm there to listen and learn what they need instead of just telling them what we can do.
Corporate Decorum: My first internship was as a software engineer at a 100-year-old steel company. It had a very old-school culture – rain or shine, people came in at 9 a.m. and left at 5 p.m. I didn't recognize this and started to make my own schedule. I'd leave 30 minutes early if my work was done, but I would also stay hours late if needed.
People started talking, and you, my manager, got wind of it. You helped show me how to model myself for corporate life and carry myself in a formal office setting.
Rather than take me to a conference room and school me, you asked me if I wanted to get Starbucks. While there, you talked to me about perception and why it mattered. You knew I was getting my work done, but you wanted me to understand what the culture was like and realize that I didn't want to be seen as an outlier or become a talking point.
This was a small perception issue, and you didn't let it stop me from receiving amazing opportunities during my internship. Even though I was an engineer, I was part of the audit department, and you put me on my first-ever audit. Little did you or I know, this was the start of my IT audit career.
Recognizing Your Value: While at another global professional services firm, we met. I was working at their India office, and we connected when I was in the U.S. for a rotation. Over the years, as we moved through our careers, you ended up at BDO. You were helping to grow the West TPA practice and reached out to me on LinkedIn.
I'm so grateful that you did that. It showed that the good work I had done previously was recognized and that you believed I would make great contributions at BDO, too. I quickly learned from this that people are watching you and, over time, you will continue to see the value of your hard work.
Since I've become a leader myself, I look for people with the right attitude and aptitude. As we work through their goals, I look for opportunities, trainings and future conversations to help them get there.
Through these moments, I have become the professional I am today. Thank you, to each of you who have helped me build a successful career. I'm excited to see what lies ahead.
Thank you,
Varun
To Professor Field,
I wouldn't be where I am without your guidance. In more ways than one, you provided clarity in moments of uncertainty. You may not have realized it at the time, but you played a vital role in getting me to where I am now at BDO.
I'm not going to lie; there were times when I felt lost in law school. Some of the classes such as constitutional law never stuck with me – it felt very subjective and people were seemingly arguing in circles, never quite arriving at a concrete conclusion.
Enter tax law. That's where you come in. Sure, tax law may not excite the average person, but I was drawn to this topic, in large part because of you. Don't get me wrong; I was very hesitant at the start – like most law students, I chose law school to stay away from math – but your enthusiasm made the subject matter digestible and enjoyable. In addition to teaching me the basics of tax law, you outlined what I was looking for in a career – the prevalence of tax law across industries, the continually evolving laws and regulations along with their applications, and the opportunities to be creative and help clients.
At the time, I was unsure of what type of tax law I wanted to pursue and where to start my career. There were many options on the table: Wealth and estate tax? International tax? Corporate tax? Government/IRS? Law firm? Accounting firm? Firm size? The abundance of choices was overwhelming and somewhat immobilizing, but you were a sounding board, taking me through the different paths and getting to the core of what I wanted to do and what aligned best with my interests and life goals.
Then of course, there was COVID. At the height of the pandemic, I was finishing your capstone. I remember how available you made yourself and how you checked in on us regularly. There was so much uncertainty in the world on the macro level, but also in my own world at the time – not knowing whether there would be final exams or a graduation, and whether there would even be a bar exam and the possible ripple effects from it. Your constant support made a world of difference during this extremely stressful time.
You had such a strong and lasting impact that I still feel today. Would you believe that I still have my notes from your classes? To have someone, particularly a woman in the male-dominated senior ranks, to look up to was heartening. Your knack for diligence has stayed with me, along with your passion for your line of work. I try now to bring that same enthusiasm you brought to class to work every day.
Thank you, Professor Field, for showing me this wonderful world of tax. I appreciate you.
Sincerely,
Helen Vu