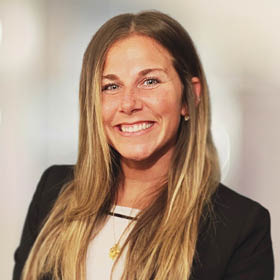 Olivia Ford
People & Culture Recruiting Manager
Executive Summary
Olivia (Liv) received a bachelor's degree in accounting and finance from Notre Dame College. Liv's interview tip is, "Be yourself! We want to get to know you just as much as you want to get to know us. Relax and come prepared with questions."
Get to know Olivia
What do you do in your free time?
I like to work out, go for a run, and spend time with my daughter and my dog, Kobe.
What do you enjoy most about working for BDO?
The flexibility and close teams.
What does thriving mean to you?
Thriving means being your best self in all aspects of your life - at home and at work.
What's the best concert you've seen?
Backstreet Boys
People who know thriving, know BDO.