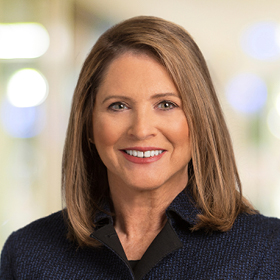 Lisa Haffer
Tax Principal
CPA, JD
Executive Summary
With more than 30 years of experience in public accounting, Lisa dedicates 100 percent of her time to serving restaurant clients across the nation.

Lisa manages all aspects of clients' tax engagements and brings a wealth of experience and knowledge of tax planning and compliance. She is responsible for the tax planning and review of federal and multi-state tax returns for many of the firm's restaurant clients, performs key research, and consults on matters pertaining to tax issues relevant to the restaurant industry. Her innovative tax planning includes strategies for leveraging tax credits, such as the FICA and WOTC federal tax credits.

Lisa is a frequent contributor to Selections, BDO's Restaurant Practice blog, where she writes on timely and relevant tax topics, and she is a regular presenter at the Restaurant CFO Bootcamp.
American Institute of Certified Public Accountants
Ohio Society of Certified Public Accountants
Ohio State Bar Association
J.D., University of Cincinnati
B.A., Art History, Vanderbilt University