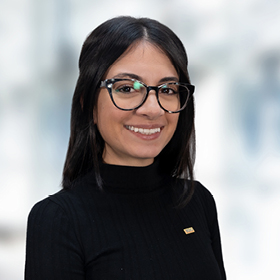 ​Lauren Gatto
People & Culture Recruiter
Executive Summary
Lauren received a bachelor's degree in accounting from St. John's University. Her interview tip is, "Prepare, Prepare, Prepare!"
Get to know Lauren
What do you do in your free time?
I like to travel, go to the beach, and try new NYC restaurants.
What is your favorite food?
Pizza - John's of Bleecker in NYC is the best.
What does thriving mean to you?
It means I feel fulfilled in the workplace and at home.
What do you enjoy most about working for BDO?
The support I receive from my team and business line leaders.
People who know flexibility, know BDO.