Pride Month Series: BDO Professionals Showcase Pride Through Letters to Themselves and Others
Pride Month Series: BDO Professionals Showcase Pride Through Letters to Themselves and Others
Updated June 28, 2023
Pride Month gives us dedicated time to look back with admiration and look forward with intention as we celebrate our LGBTQ+ professionals and families. Now more than ever, it's imperative that we denounce all forms of discrimination and uphold our core purpose to help people thrive every day. This and every month, we honor the journeys of pioneers who have fought towards equity for LGBTQ+ communities and recognize the unique paths of continued self-discovery, acceptance and love.
BDO's Pride Alliance is proud to sponsor and host Pride events this year that range from parades to casual discussions to educational programs – all culminating in a firmwide webinar on allyship.
In honor of Pride, some of our professionals offered their perspectives through first-person letters, touching on personal challenges, triumphs and lessons learned along the way. Read on for a glimpse at their outgoing mail.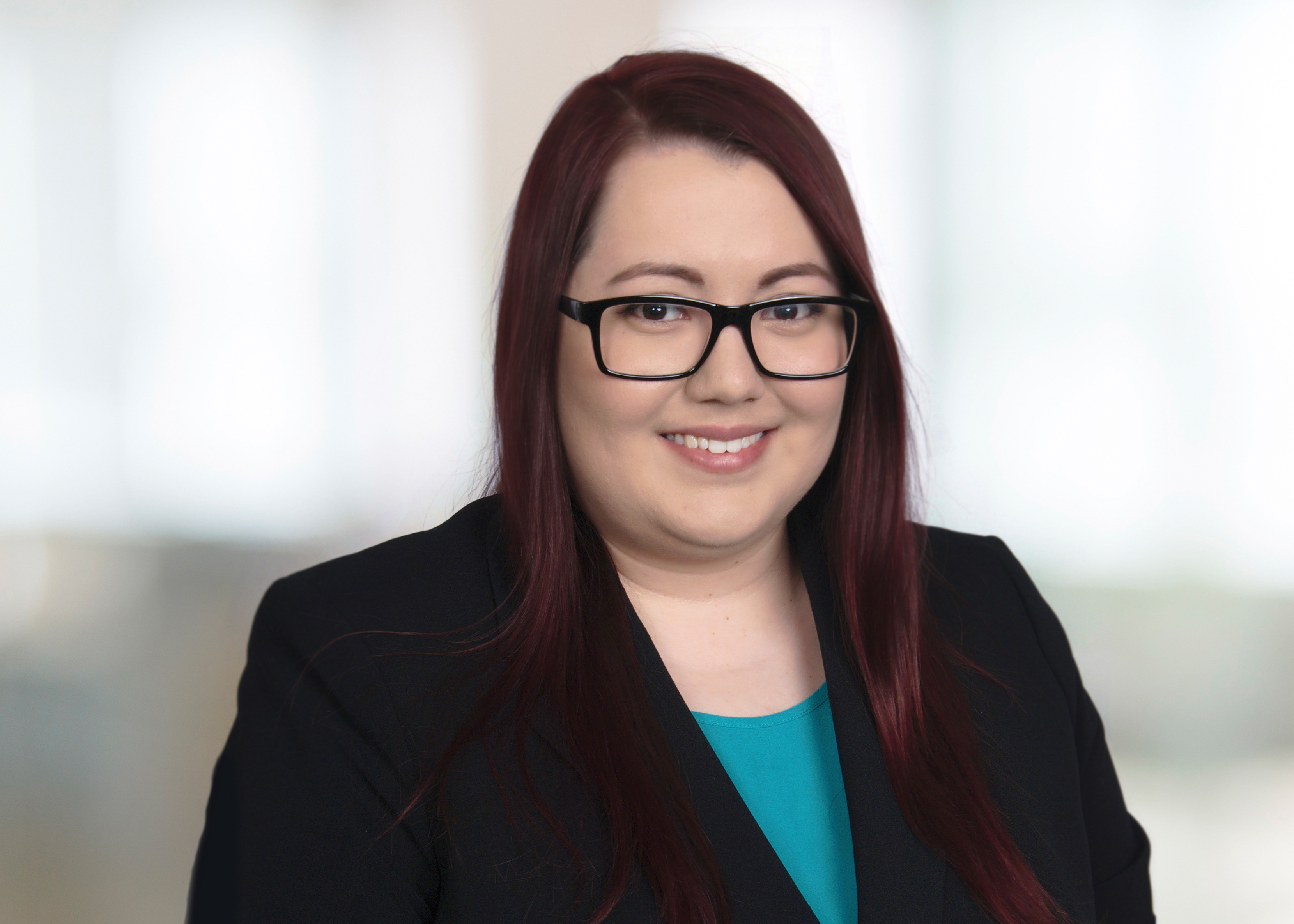 Hey, you (or should I say me?),
I remember what things are like for you: You're 18, and a lot of things are changing.
High school is over (finally!). Senior year in Saudi Arabia was quite the experience after moving there for your father's job. College is just around the corner, and I know you're both excited and anxious to begin your first semester, all while adjusting to living in New Jersey with Mom.
I get it. It's a lot to process. This summer will give you a lot of time for yourself to do some self-reflection. Now, on top of all that, you're starting to wonder if you like girls.
I remember how big — and honestly, scary — that felt. Not because liking girls is wrong, but because you wonder how others may judge you. It's new, and you don't really know anyone else who is bisexual. If it's any comfort, it doesn't feel so big anymore. You're going to hold on to "I'm just bi-curious" for a bit, and you're going to cover up your interest in the LGBTQ+ community with "oh, I'm just an ally" for a while. And you know what? That's okay. In a couple of years, you'll shed that "curious" bit. You'll start coming out to friends. It will get a little easier after the first time, but the hardest part will be telling Mom.
Now, we both know she's always been supportive of the LGBTQ+ community. But I remember that little nagging voice in the back of your mind: What if it's different when it's her kid? I've got good news for you — it's not. When you pluck up the courage to tell her, she won't even bat an eye.
Keep in mind that coming out isn't a one-time thing (sometimes, I wish it was). One place where you'll come out is work. You won't want to spend more mental energy staying in the closet around your colleagues. Do yourself a favor and be direct. Ask potential employers if they support their LGBTQ+ employees. Because what's the point of landing a job if your colleagues can't fully accept all of you?
Fast forward to 2016, and you'll be starting your career at BDO. You will learn about the firm's Pride Alliance inclusion group when you're applying, and you'll carefully ask about it in your interview. You will be prepared to explain that it matters to you because you have close friends in the community — not a lie, but not the whole truth either. Turns out that you won't need to hide your true self.
Three years later, the BDO Pride Alliance will be national, but you'll be the one who will start the Woodbridge chapter. You will host events and make the office the explicitly welcoming place you want to see. It will take another year for you to come out at work, but trust me when I say it'll be such a relief.
I've learned a lot since summer 2010, which you're heading into now. If there's one thing I wish I had learned sooner, it's that you're never as alone as you think you are. There's a lot of support out there, from friends to social groups to local organizations. You just have to be brave enough to seek it. I know how anxious you are, but your confidence is going to grow so much soon. And when it does, remember something: You can be the change that you want to see.
Sometimes I wonder if you, the 18-year-old me, would be proud of the person I've become. While I wish I could ask you myself, just know that grown-up Alexsa is proud of you. You kept going when things were hard. You are the start of where I am now.
You're going to be just fine, kid.
Love,
Alexsa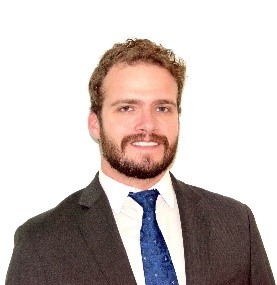 Dear Chad,
I remember when my father introduced us at Freddie's Beach Bar in early October 2008, exactly 14 years before you passed away. He and I separated after ordering drinks, and by the time I found him, you were already fast friends. I was immediately taken by your charm, humor, intelligence and friendliness. Dad introduced you, gave me your number, and gave his seal of approval.
You were my rock from 23 to 37. Looking back, it's remarkable how many major life moments happened in that time — moving cities, switching jobs, buying (and selling) homes, and raising two cats and a dog. The best part about it? I got to do it all with you. Being with you made me a better person. Not only did I gain valuable experience being in a committed relationship with you until death did us part, but I also learned from your values and insightful pearls of wisdom.
You helped me develop and maintain a strong friend network. Not only did you teach me that spouses are not replacements for best friends, but you also helped me focus only on the friends who value me as much as I value them. These reminders were especially important when I was in a time of need.
You didn't want a somber service, so I planned a celebration of your life. When that time came, friends flew in from coast to coast, hanging out with me to celebrate all the great things you did while on this earth…and boy did we celebrate (until 3 a.m., if you really want to know). In all seriousness, it's easy for people to show up when something bad happens, but the friends you encouraged me to make are still by my side, visiting, calling, and checking in. I have a great support network looking after me, all thanks to you.
Your incredible work ethic and sense of personal accountability inspired and guided me in my academic and professional careers. Because you had been in management since 23, I trusted your insight into best practices and people relations. Your advice came in handy as I made major career changes, including right before and during my time at BDO.
While we didn't need others to validate our love, the legal recognition of our bond meant the world. We started dating in 2008, seven years before same-sex marriage became legal nationwide. We registered for a domestic partnership in Washington, D.C., so we could have legal protections.
I was worried when we moved to a state that didn't recognize our domestic partnership, but you took it upon yourself to draw up important legal documents like wills and powers of attorney. Then you proposed marriage after years of discussion, and we eloped to the courthouse during the height of the pandemic. Being legally married and having relevant paperwork in place provided crucial protections and benefits that made a world of difference to both of us when you became ill and then passed away. Looking back, I'm grateful you had the foresight to ensure that we took advantage of the rights and protections afforded to same-sex couples so we could be treated with dignity in life and death.
I hope you know how much you mean to me. Thank you for imparting your wisdom on me and leaving me with a great support network.
Love always,
Grant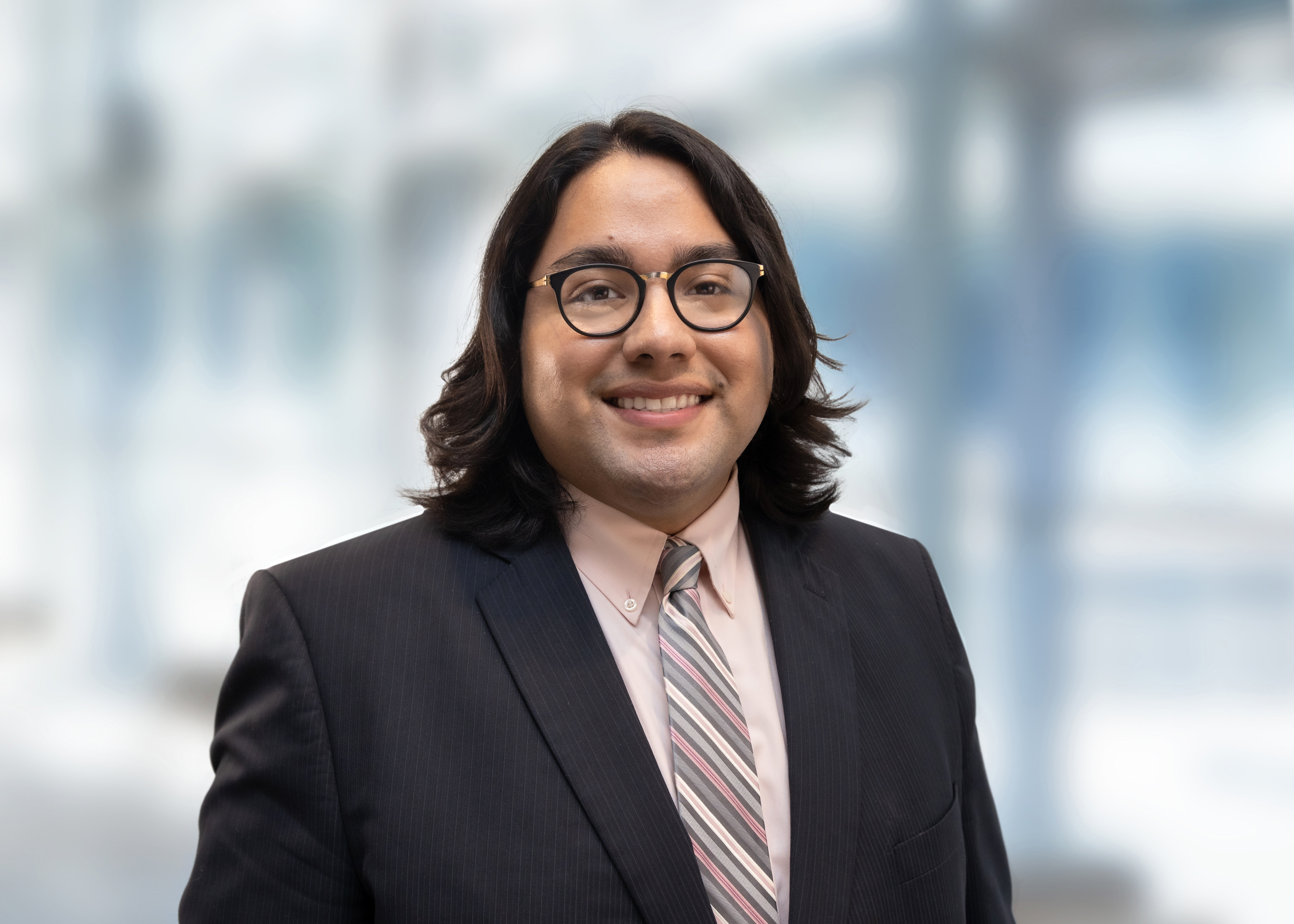 Dear Miguelito,
It's Big Miguel! No, not your father, but a slightly older version of you from 20 years in the future. As someone who knows exactly how you are feeling and what you are going through right now, I want to comfort you and assure you that there is, in fact, a pot of gold at the end of the rainbow.
Things have been difficult for you over the last couple of years. As you get older, you are starting to understand your feelings more and how you're different from your classmates. While your friends are busy talking about the girls they have crushes on, you are too busy keeping your true feelings hidden. You do this because you desperately want to fit in. I felt the same way, and kept my feelings hidden to fit in for years. I hope you don't go through that struggle like I did.
You're different, and there is nothing wrong with that. The way you feel about boys will never go away no matter how much you pray. Being gay is another part of you, just like that incredible head of hair your parents blessed you with.
Don't be too hard on yourself. You grew up thinking "straight is normal," which I am guessing makes you hesitant to come out. No one else is out in your small, Texas town. The shows and movies you and your friends watch don't feature gay people. And because your family, church and community have this rigid idea of what a family looks like, you're expected to marry a woman, have kids and carry on your family's name. But Miguelito, is following that path worth rejecting yourself and not loving who you really are?
Eventually, that fear will go away, and you'll come out to our father. He will look you in the eyes and say "Mijo, I just want you to be happy." Please listen to him — he really means it. Your parents, sisters and friends will be your greatest supporters and will never turn their backs on you.
Life is too short to wish you were like all the other boys in class. Start loving yourself and enjoying life! You have so many fun experiences and journeys waiting for you that you never imagined were possible.
Over the next 20 years you are going to meet so many incredible people that will accept and love you unconditionally, including someone that you can see spending the rest of your life with. Believe it or not, you will even have the opportunity to work at a place where you can be yourself without even thinking about it.
I don't have regrets in life. But I hope that you get to come out sooner than I did so you can enjoy a future where you love and accept yourself completely. I wish the best for you and hope you don't wait any longer to express your true self.
With pride and love,
29-year-old Miguel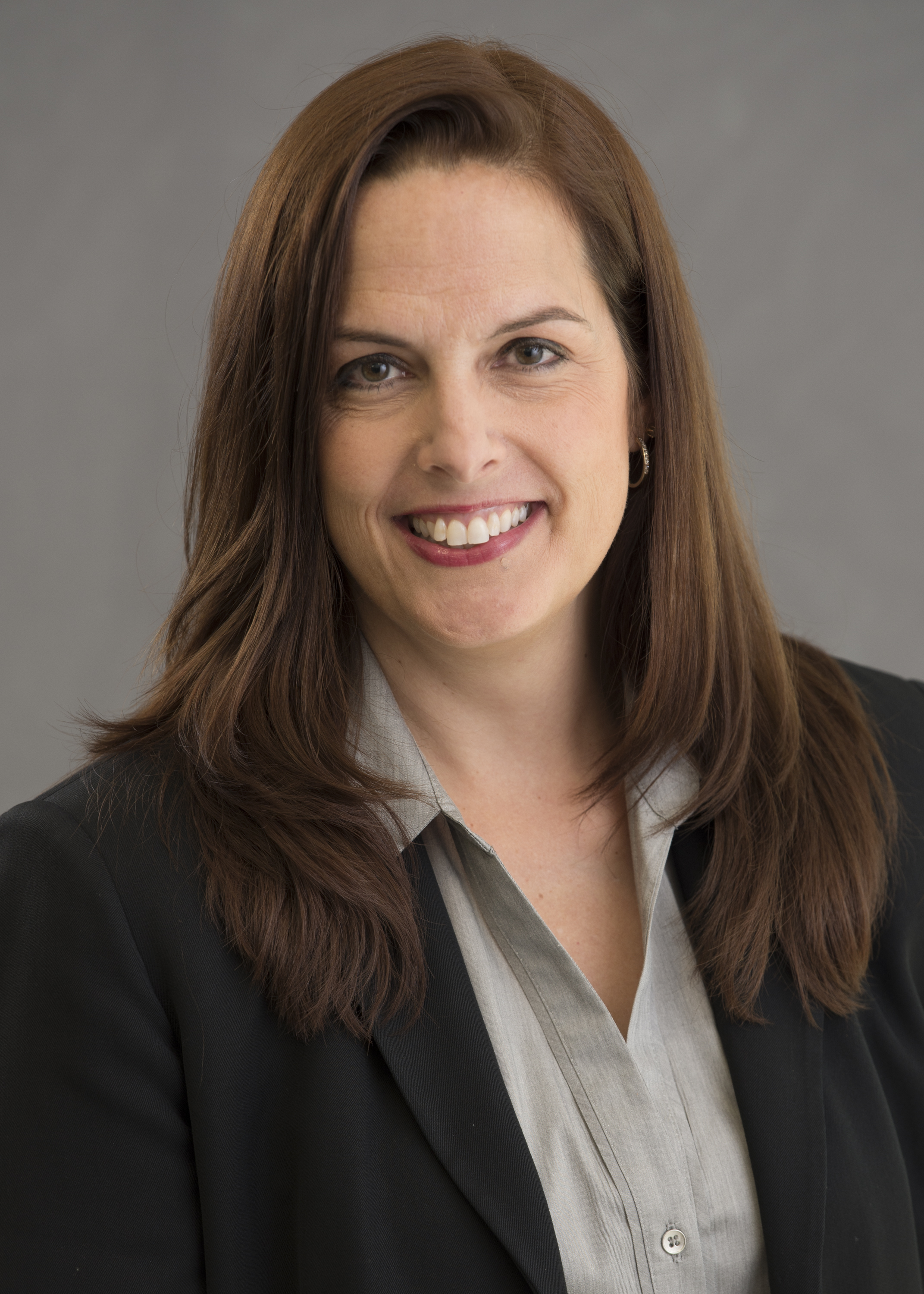 Dear Mandy,
I truly believe my children have made me a better person through your experiences, struggles and successes — we managed them together. You, in particular, gave me a new perspective on relationships and love.
We have always been close, but that bond strengthened when you went to your first Chicago Pride parade in 2017. I remember how much fun you had, and what you confided in me after Pride still resonates: "Mom, for the first time, I truly feel like myself." That's when you started to share more and introduced me to a person who went to Pride with you, Ashleigh. She started out as a friend, soon becoming a best friend who wrote you 50 handwritten letters for your birthday the following year. She labeled each letter with phrases like, "When you're sad, read me" or "When you feel lonely, read me." Those gifts told me Ashleigh was more than a friend — she deeply cared for you and made you happy. Without hesitation, I also realized I needed to back you, my oldest daughter, and the love of your life. I felt so fortunate that I could be there for you through those special moments in your life.
These moments are worth savoring, given how much we have been through over the years. For the first five years of your life, it was mostly just you and me. What I didn't anticipate was all of life's changes over the next several years and how they would possibly affect you. Your stepdad entered your life … and then you became a big sister when you were nine. It was a hard time for both of us, with premature twins and me having to focus so much on them in their early years. You went from being the focal point of my life to sharing attention with a stepfather and two more siblings. All throughout your teen years, I saw you searching for yourself and your place in this world.
Fast forward to today, I am full of pride because of the woman you have become. You not only found belonging, but also happiness and a soulmate in Ashleigh. I got a sense of how much you loved her when you shared how important it was to both of you to marry in 2020, even though we could only have a small, outside ceremony because of COVID. I'd like to say that was the happy ending to your story, but with so much joy to look forward to, your wedding is just the start. I can't wait for more game nights, barbecues and Pride festivities with you and Ashleigh. I'm equally proud to call her my daughter-in-law.
It makes my heart sink to know some people in this world struggle with the love you have found. But Mandy, I'm proud of you for showing strength, resilience and grace when you come across those folks, even giving some of them time to come around. That proves I raised a daughter with a good heart but who makes no apologies for being her authentic self. I hope others see what I see in you, because all parents should accept their kids regardless of who they love, especially when they find happiness.
Just remember, a mother's love is unconditional and forever. I'm a proud Pride mom to you and Ashleigh and, just as important, I'm proud to be your mother.
Love,
Mom