Kelly Johnson Re-elected as Board Chair of BDO USA, LLP; Two New Partners Elected to Board of Directors
Kelly Johnson Re-elected as Board Chair of BDO USA, LLP; Two New Partners Elected to Board of Directors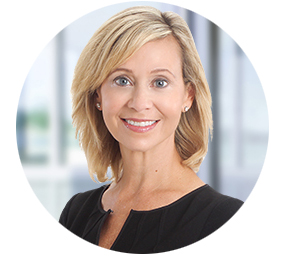 CHICAGO, JANUARY 29, 2021 − BDO USA, LLP, one of the nation's leading accounting and advisory firms, has announced that Kelly Johnson has been re-elected as Chair of the firm's board of directors, and that Natalie Kotlyar and John Marquardt have each been elected as new directors for three-year terms. These changes were made effective on Nov. 1, 2020.

"On behalf of the BDO board of directors, I would like to congratulate Kelly on her re-election," said Wayne Berson, CEO of BDO USA. "Kelly's leadership is emblematic of what is required of leaders today – she has consistently demonstrated agility, authenticity, empathy and courage, while deftly navigating the challenges of the past year. Her re-election demonstrates the board's confidence in her abilities to continue guiding us on a path of resilience and growth. I look forward to working with her, as well as our new and returning board members this year."

Kelly Johnson leads BDO's Business Services & Outsourcing practice and has worked with clients for more than 25 years to transform their businesses, resulting in topline revenue growth, improved profitability and risk reduction by optimizing operational infrastructure. She was recently honored by the National Association of Corporate Directors (NACD), earning a spot on the 2020 NACD Directorship 100, an annual recognition of the leading board directors who significantly impact boardroom practices and performance.

"We have faced a challenging year and our resilience can be attributed to our people, who have guided both the firm and our clients through unexpected obstacles," said Johnson. "Two individuals who have helped us manage through this year of transition are Natalie Kotlyar and John Marquardt. BDO partners have shown excellent judgment in electing Natalie and John. Their experience and insights will help us continue in our ever-evolving journey to ensure BDO is a globally-minded, innovative firm that is—above all—committed to our people and clients. We are honored to welcome these two exceptional new members."

Natalie Kotlyar serves as the leader of the Retail & Consumer Products Industry Group and works to drive profitable growth for the practice, overseeing thought leadership, training, business development and marketing. She was recently appointed to become the national managing partner of Industry Groups and Relationship and Account Management, effective May 1, 2021. Kotlyar also serves as the firm's Israel desk co-leader and Eastern European desk co-leader. She has been serving clients in the consumer products industry for more than 25 years, with a focus on retail, licensing and distribution.

John Marquardt serves as the Central region tax managing partner, working closely with tax leaders to lead teams and advise clients on tax considerations and solutions in the Midwest. As the Detroit office's former tax office managing partner, Marquardt successfully grew BDO's presence in the Detroit area by introducing new service offerings and piloting account management techniques to improve client service delivery. He has more than 28 years of professional tax experience serving clients in diverse industries including manufacturing, consumer products, technology and for-profit healthcare.

Alongside Berson, Johnson, Kotlyar and Marquardt, members of the BDO board of directors also include Tony Argiz, Mark Ellenbogen, Scott Hendon, Maria Karalis, Tony Lawrence, Hoon Lee, Steven Shill and Karen Stone.

About BDO USA
BDO is the brand name for BDO USA, LLP, a U.S. professional services firm providing assurance, tax, and advisory services to a wide range of publicly traded and privately held companies. For more than 100 years, BDO has provided quality service through the active involvement of skilled and committed professionals. The firm serves clients through more than 65 offices and over 740 independent alliance firm locations nationwide. As an independent Member Firm of BDO International Limited, BDO serves multi-national clients through a global network of more than 91,000 people working out of over 1,600 offices across 167 countries. 

BDO USA, LLP, a Delaware limited liability partnership, is the U.S. member of BDO International Limited, a UK company limited by guarantee, and forms part of the international BDO network of independent member firms. BDO is the brand name for the BDO network and for each of the BDO Member Firms. For more information please visit: www.bdo.com.