BDO Life Sciences CFO Outlook Survey
BDO Life Sciences CFO Outlook Survey
This survey was conducted in Fall 2019, prior to the global COVID-19 pandemic. We know that every organization—including BDO—is focused on the well-being of families, colleagues, and our communities. The middle market has proven its resilience in times of turbulence, and we believe, with a conscientious business mindset, organizations will manage the situation effectively. For information on how to secure your business in the wake of COVID-19, please visit www.bdo.com/COVID-19.
Sustaining Life Sciences
Table of Contents
---
Introduction
Life Sciences Reaches an Inflection Point, Forcing Emphasis on Value
Research and development (R&D) is the lifeblood of life sciences, requiring high costs but delivering high rewards—early successes in gene and cell therapies among them. But the industry is at an inflection point.

Public pressure is growing to curb product prices as consumer lifespans and aging populations increase, and the industry is tasked with plotting out a more sustainable path forward for some of its best innovations. Amid stable financial projections, though faced with a new mandate and declining ROI, the industry is turning to outcomes-based arrangements, according to BDO's Sustaining Life Sciences, a survey of 100 CFOs at life sciences organizations.

Most life sciences CFOs project solid but tempered revenue and profitability growth in the next 12 months, as concern about overall economic climate increases: 43% expect an economic recession by 2021 or sooner.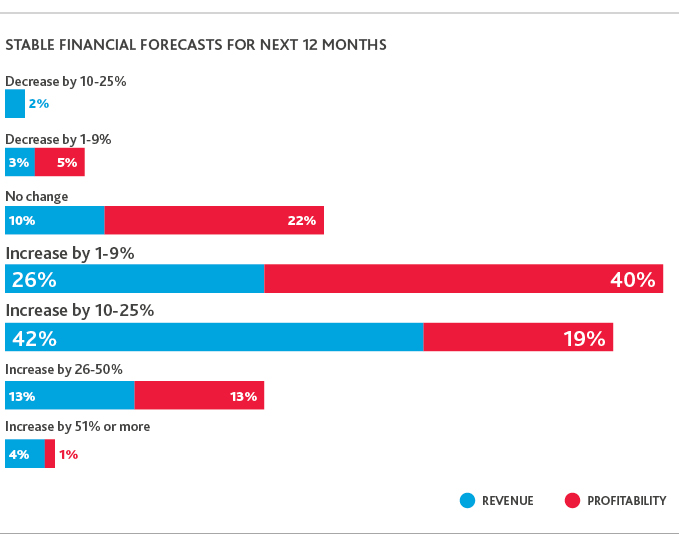 With such uncertainty, and amid downward pricing pressures, more than half (53%) of CFOs say their organization has an outcomes-based contract with a provider, and a third (33%) have one with a payer. Only 14% do not have any outcomes-based contracts. It's clear from these numbers that outcomes-based contracting has gained ground, as life sciences firms are adapting to this new reality and potential for stability.

Announced in November 2019, Pittsburgh-based UPMC Health Plan's deal with Biogen to link reimbursement for two multiple sclerosis medications to patient outcomes is one such example. Reimbursement levels for the drugs will be tied to how well they keep patients from further relapse, the Pittsburgh Business Times reported.

---

"The story of the industry today is one of reaction to a changing landscape and targeted innovation in response. The plot thickens, though, with enormous pressure to justify significant investment amid demands for new reimbursement models. Increasing R&D spend is only part of the formula for success. Illustrating improved treatment outcomes for a larger number of people is even more critical."
TODD BERRY, CPA
Assurance Partner and National Co-Leader of BDO's Life Sciences practice
---
---

Feeling the Heat from Pricing Pressures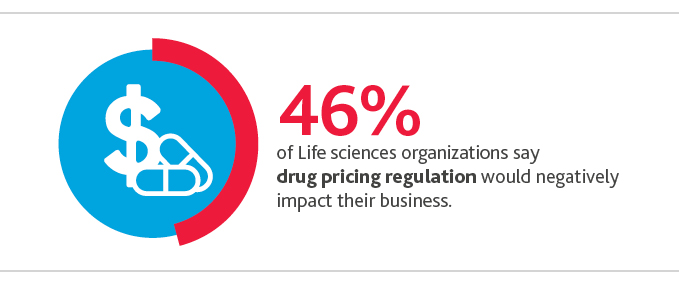 In addition to policy pushes to shift from a fee-for-service to an outcomes-based model, the industry also faces greater political and public scrutiny to increase generic competition and lower prices of drugs and other products.

Thirty percent of Americans who take prescription medication, for example, have seen their out-of-pocket expenses for a drug they regularly take increase in the past 12 months, according to a November 2019 Consumer Reports survey. Among that group, the costs increased by $100 or more for 12%.

Lawmakers have put forth numerous proposals to address the issue, including H.R. 3, the Lower Drug Costs Now Act of 2019, which would allow the government to negotiate a range of drug prices for both Medicare Part D and private payers alike. But the industry at large seems largely divided on the issue.

Life sciences organizations overall are feeling the pressure from such ideas: Nearly half (46%) say drug pricing regulation would negatively impact their business. Pharmaceutical (28%) and biopharmaceutical (24%) companies feel most negatively about such regulation.

Regardless of what lawmakers and policymakers can change, one other stakeholder could unleash greater competition and lower prices much faster: Amazon. The company, after acquiring digital pharmacy PillPack, rebranded it as part of Amazon Pharmacy—signaling its much larger plans to disrupt the industry. In November, it announced that it was piloting a medication-management skill by Alexa with Giant Eagle.

If the e-commerce giant can fully enter the industry and begin distributing pharmaceuticals—and other treatments—directly to the consumer instead of through intermediaries, the whole pricing paradigm could shift.
---
---

Refocused R&D
Faced with increased pressure to demonstrate value, life sciences companies have no choice but to forge ahead in R&D, and they intend to: 78% plan to increase spending in this area in 2020.

Most are likely to realize successes from such efforts, too: More than half (60%) cite three to four promising products in their portfolio for commercialization.

Smaller companies—who risk folding if they fail to demonstrate positive ROI from their R&D efforts early on—provide a promising outlook for innovation in the industry ahead. Nearly seven in 10 companies with less than $500 million in annual revenue have three to four promising products for commercialization, signaling continued productive innovation—and opportunities for investors—in the industry.

Companies are also getting more decisive about which research projects they give time to show value and where they should pull the plug sooner. Nearly half (46%) of life sciences CFOs say their organization has ended a research project in the past year because of concerns around ROI.

That concern increases among public companies who find themselves under greater pressure to prove value to their shareholders and keep incoming investment stable. They make up about 72% of the companies who have ended a research project in the last 12 months.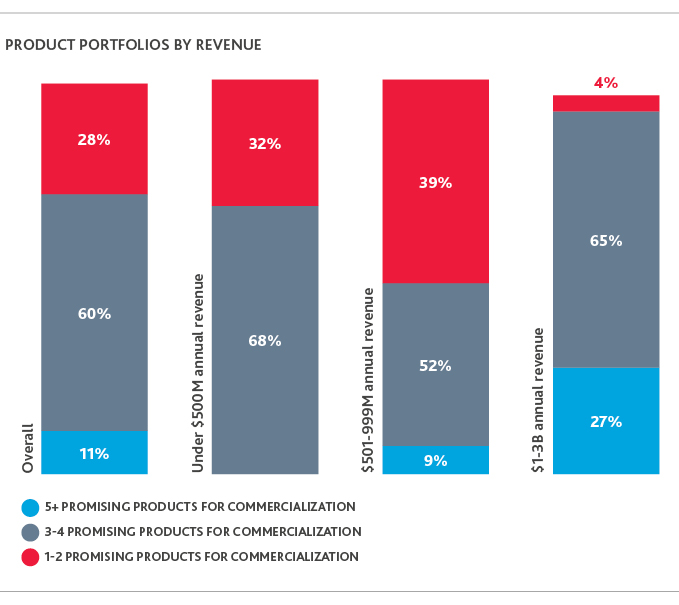 ---

"The pipeline is the lifeline. Life sciences companies have been strategically investing in promising candidates, and—equally importantly—exiting areas of research at the right time to optimize their chances at commercialization. Increases in demand and focus on value will only intensify the need for R&D optimization."
ERIC JIA-SOBOTA
National Co-Leader of BDO's Life Sciences practice
---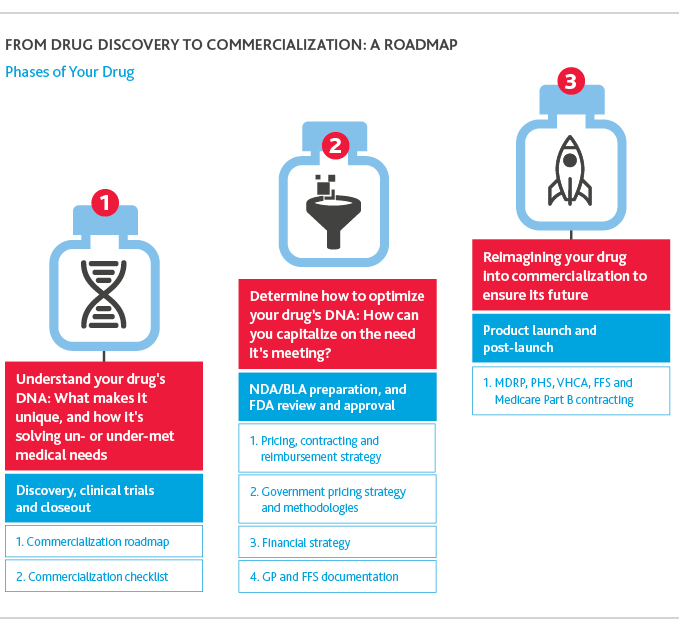 Deploying new technologies will be key to maximizing value from R&D—a reality of which life sciences CFOs are acutely aware. Nearly half (46%) say they're planning to pursue digital transformation as a strategy for growth in 2020.

Investing in technology or infrastructure is also the most commonly cited 2020 business priority for life sciences CFOs, cited by nearly one in four (24%). Falling behind on technology innovation is one of the top business threats, cited by 18% of surveyed respondents.
---

"Even if a product, especially a drug, appears ready for commercialization, getting it from discovery to that point requires precise, proactive planning—especially if it's going to drive quality returns and sustained organizational growth in today's environment. Taking the time to really understand your product's DNA, determine how to optimize it to its full potential and then map out what its future could look like is the blueprint for success, but unfortunately it's one many overlook in the excitement of discovery."
PATTI SEYMOUR, MBA, CSCP
Managing Director in BDO's BioProcess Technology Group
---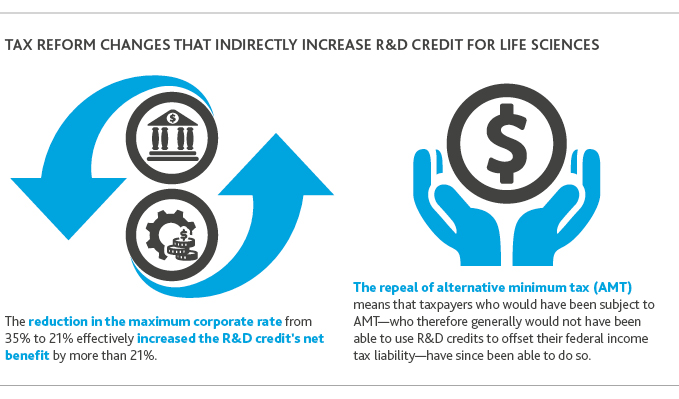 Continuous Bioprocessing to Optimize Performance
The pharma and biopharma sub-sectors have been slow to shift from batch to continuous manufacturing processes for routine production of drugs and biologics. In part, they have been hindered by complicated regulations around the use of such processes and a lack of equipment needed to implement them.

It's a shift that CFOs acknowledge they're still navigating: 79% say adoption of continuous processing is a challenge for them today.

However, urgency around manufacturing traditional drugs and biologics—as well as highly specialized treatments like gene therapy—for larger patient populations at lower costs makes transforming operations to adopt continuous processing a business imperative. If not, the industry may fail to meet demand for specialized treatments.

For example, today, the biopharmaceutical sub-sector has almost 4 million liters of installed capacity and is facing increased utilization of this installed capacity. Estimates from BDO's bioTRAK database project that demand for this capacity from current and soon-to-be-approved products will more than double in the next five years. Given that manufacturing capacity is not evenly distributed among those who will need it, manufacturers are increasingly looking to technologies like continuous processing to avoid a capacity crunch like the industry saw in the early 2000s.

The adoption of such processes is still relatively new to the industry: The first pharmaceutical manufactured using continuous processing was only approved by the FDA in 2015 to produce Orkambi, a therapeutic developed by Vertex to treat cystic fibrosis.

A new digital bio-manufacturing facility owned by Sanofi recently reported a dramatic reduction of manufacturing inputs. Its purpose is to facilitate the interaction of the research, development and production processes to shorten the timeline for products to move from development to manufacturing. As the model gains momentum, these efficiencies are likely to translate into significant capital investment savings going forward.

Given the increasing demand to produce specialized treatments at lower costs to the consumer, adoption is likely to quicken in the near-term.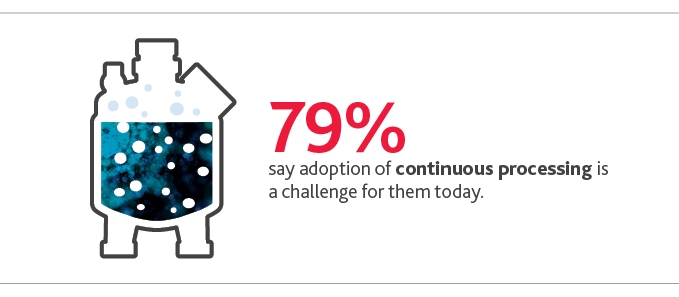 ---

"It is clear that the pharmaceutical industry needs to develop and implement new technologies—like continuous processing—to meet the growing global demand for innovative, costly treatments, including biopharmaceuticals and gene therapy products. Those organizations who do so will realize improved manufacturing output and ultimately, better return on investment."
LANCE MINOR
Principal, BDO Life Sciences and Industry Specialty Services practices
---
---

Earlier Detection a Focus Looking Ahead
As the industry pushes organizations to focus more on specialized treatments that return more value, preventative early disease detection and management is key.

Life sciences organizations are paying attention: Diagnostics—or tools that enable the measurement of biomarkers—is the area of research that companies are planning to invest most significantly in, according to 49% of CFOs.

This comes on the heels of the sub-sector's boom, which began in 2017, when clinical diagnostic companies began developing products based on the more accurate next generation sequencing (NGS) technology, according to MedCity News. NGS allows diagnostics tools to interpret much larger amounts of biological data at much quicker rates, leading to more accurate—and cost-effective—results.

Looking ahead, improved disease detection and preventative treatment represent areas that can support the shift to outcomes-based arrangements—and that trend is already taking shape.

Among CFOs who say their organization plans to invest significantly in diagnostics, those in an outcomes-based contract with a payer make up 39%. Those in such an arrangement with a provider, meanwhile, make up 53%.

Public pressure is mounting on life sciences organizations to demonstrate their value to the patient. To sustainably transform their operations in a way that supports further R&D and future growth, the health-oriented organization must not only be able to show a product's potential—it must now also be able to make it accessible.

Successfully developing the life-saving product is no longer enough. To sustainably transform their operations to support further R&D and future growth, today's life sciences organizations must make that product realistically available to the masses. It's clear that life sciences organizations are listening—by breaking down silos across the care continuum to achieve shared value throughout the health ecosystem.

Learn how you can increase value to secure your future.

Return to Table of Contents
---