BDO Alliance USA Member Spotlight – Howard Newburg, Newburg & Company, LLP
BDO Alliance USA Member Spotlight – Howard Newburg, Newburg & Company, LLP
BDO Alliance USA is among the industry's largest associations of accounting and professional services firms in more than 800 locations nationwide. In this series, we introduce you to Alliance Member leaders who are making a difference in their firms.
Meet Howard Newburg, Founder, CEO and Managing Partner of Newburg & Company, LLP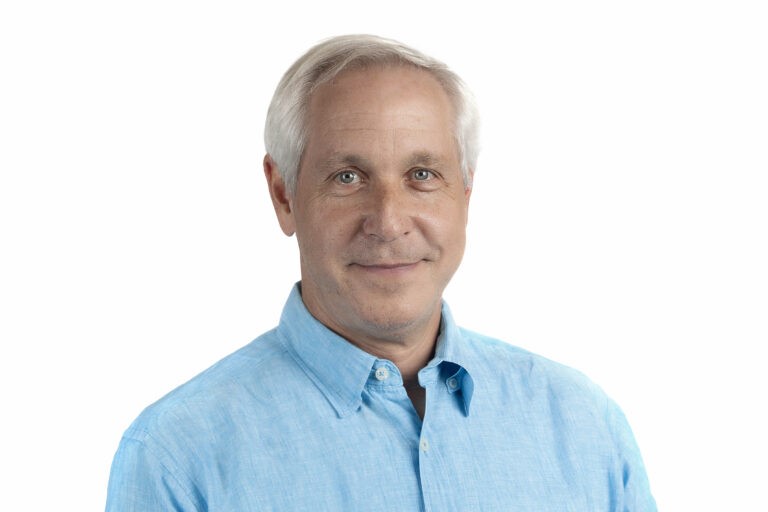 Headquartered in Waltham, Mass., just outside of Boston, Newburg & Company joined the BDO Alliance USA in 2016. It is a full-service CPA firm specializing in tax, accounting, audit, bookkeeping and management advisory services supporting businesses through all stages of their life cycle. Since its inception in 1984, Newburg & Company has had a notable charitable focus and its mission has only grown stronger over the years.

As founder and Managing Partner, Howard Newburg has over 40 years of experience in the industry. It is through his open-door style and mentoring leadership that a team atmosphere is prevalent at the firm. This approach further supports their philosophy of helping clients achieve their financial goals.
What do you like most about being Managing Partner?
What I enjoy most is the opportunity to help steer the culture and firm in a direction of growth. We have grown exclusively over the years through organic means vs. merging in other firms. As a home-grown organization, we have built our success on a purposeful focus on client service. We have a collaborative culture, so each client is treated with complete care. A partner and two staff members are assigned to service each of our clients and stay in tune with their needs. Additionally, at a minimum, one team member will reach out each fall for year-end tax planning discussions. We also strive to use leading edge technology, automate as much as we can, and maintain a learning culture to optimize growth and stay abreast of the latest accounting trends.
Do you still have a heavy involvement in serving clients, or do you devote most of your time to managing the firm?
I still have quite a bit of client work, but I have offloaded some as well. Right now, I focus mainly on Management Advisory Services, along with Estates & Trusts. I am a consultant to various attorneys as well on class action and business litigation cases, certified valuation analyses, and financial and tax structured transactions for efficiencies. I started my accounting career in audit and then transitioned to tax, which has given me the ability to treat my clients from a holistic approach bringing all the resources I have to bear. That is where BDO comes into play for us. We are able to offer so many additional resources to our clients through the BDO Alliance USA. We are a middle market Massachusetts-based firm yet offer access to national and international resources through that relationship. The Boston area, in general, has many international ties and the BDO Alliance USA helps us stay in the game.

How do you feel about the future of Newburg & Company and where it will be when you hand over the helm?
With three partners and three directors on our management team, I feel very confident. My son has followed in my footsteps too and is a CPA and third generation accountant in the family. He is currently a director overseeing our Estate & Trust and Foreign Taxation departments. Because of our collaborative nature, I am confident this team will continue to realize future growth for the firm.
Your firm has a specialized niche in biotechnology, science and entrepreneurship. Tell us more about that.
In addition to my role at Newburg, I am the CEO and CFO of a biotech company, also located in Waltham. My brother, one of the founding members, is part of the scientific team and serves as chairman of the advisory board. The organization does biochemical research to assist in the needs of worldwide malnourishment in children and how hMOS (Human Milk Oligosaccharides) can aide in this area as well as many others. Because of this first-hand experience, our firm has been able to help guide clients from biotech start-ups to expanding mature companies. This industry, in particular, is ever-changing and evolving, so we are able to help clients navigate, maintain their vision, and avoid surprises.
Did you always have an interest in science?
Yes, you could say that. I was a pre-med major at the University of Massachusetts Amherst before I changed my major to accounting. I have four siblings who are in science and medicine, so naturally I thought it was the route for me. My dad was a CPA and owned his own practice. I grew up thinking I didn't want to go into the same profession as his because of the many hours I saw him working. But I eventually changed my mind after I realized that I was more naturally suited for the accounting profession.
If you could go back, what advice would you give your 25-year-old self?
Don't start your own accounting firm! :) In all seriousness though, it is a hard road and I've had to give up many luxuries that come with not having the extra time away from my day-to-day work life. I will say, though, it has been a great learning experience and learning in general is one of the most important things to me, in every aspect of my life. I enjoy learning about people and cultures every day. Whenever I have visited another country, I'm reminded of how important it is to look through the lens a little differently to see and interpret the world. People and culture will teach you so many things.
Tell us about your family and their experience of having you lead a firm.
My wife has been extremely tolerant and helpful throughout the years. Back when the kids were young, I would start my day at 4:00 am and work until 3:00 pm so I could be there to coach sports and have quality time with our kids. My son took after me and his grandfather by becoming a CPA, and my daughter is an ER doctor. Both have very busy jobs. My wife and I have three grandchildren, which is the best. We get to spoil them and enjoy seeing them grow up in the Boston area.
Do you have anything on your bucket list that you haven't yet experienced?
I've been lucky to have traveled to many destinations worldwide. I've been on an African safari; visited the Egyptian pyramids; traveled to China, Italy, the Netherlands, Australia, New Zealand, etc., but I have a desire now to travel more domestically and get to know the United States a little better. In all of these travels, I have found it isn't really the destination that intrigues me as much as learning about the people and culture. One thing I do want to focus on is to read more pleasure books as opposed to IRS rules!