BDO Alliance USA Member Spotlight – Don Murphy, BMSS Advisors & CPAs
BDO Alliance USA Member Spotlight – Don Murphy, BMSS Advisors & CPAs
BDO Alliance USA is among the industry's largest associations of accounting and professional services firms. In more than 750 locations throughout the U.S., member firms are fully autonomous, united in mindset, caliber of service, and spirit of collaboration. In this series, we introduce you to Alliance Member leaders who are making a difference in their firms.

Meet Don Murphy, Managing Partner of BMSS Advisors & CPAs.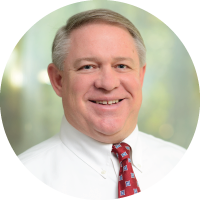 With five offices in Alabama and over 200 employees, BMSS joined the BDO Alliance USA in 1998. Don was part of the "original three" founders in 1991. Since then, BMSS has grown tremendously by keeping the goal of "Creating Peace of Mind" at the forefront. While the primary company is a full-service certified public accounting and business advisory firm, there are three additional companies under the BMSS umbrella. They have received a bevy of awards including America's Top Recommended Tax and Accounting Firms by Forbes in 2020 and 2021, a Best Place to Work by The Wall Street Journal and Birmingham Business Journal and, most recently, the 2021 BDO Alliance Rethink Award for Growth Potential.

What are you most proud of in your role as managing partner?
I'm most proud of our people and building a firm with a family culture. We have many programs in place to ensure this focus. Our leadership team participated in Disney Institute several years ago and was particularly interested in their initiative called "The Homeroom Program." We brought what we learned from that initiative back to BMSS and made it our own, developing separate homerooms where staff can receive one-on-one mentoring and develop each other as a team. It includes the practice of bringing in all staff and letting them do both tax and audit for the first year, to really get a feel for which career path they want. That first year of work truly guides staff to the role that fits their personality, while helping them determine their strengths and weaknesses.

How has COVID-19 affected your firm, and how have you maintained that sense of culture?
Yes, our biggest concern was culture and training. Every staff member has a "buddy/mentor" who they can go to with any questions. We also started offering bi-monthly, firmwide Zoom calls for our multiple offices that include breakout rooms for smaller group discussions. We brought in 15 interns in January and were able to do that successfully based on tactics we already had in place at BMSS. We've continued to offer firmwide events and initiatives including our after-tax-season cookouts at each location, a virtual 5K, snack box deliveries and every other Friday off throughout the summer.

Has your firm offered fun activities or team-building exercises for your staff this year?
We schedule Zoom calls that include trivia, games, etc. and most recently we brought in a golf simulator to the parking lot of our main office. It was a lot of fun and well received by the staff!

What is your favorite thing to do when not working?
I love the outdoors. I grew up hunting and fishing and continue that tradition today. My wife and I homeschooled our children, so we were able to incorporate the great outdoors with traveling and enjoying nature as part of their curriculum. Turns out fishing is also a great way to bring prospects along for the ride, where you have a couple of hours of their undivided attention!

If you could go back, what advice would you give your 25-year old self?
Well, I started the firm when I was 27 and it was a lot of hard work. I like to say, "You get out of something, what you put into it." You have to work hard to play hard. I absolutely love what I do, but I must keep in mind that there is more to life than work. I would remind my younger self to make sure I'm enjoying the ride and not just working nonstop.

What's on your bucket list?
That's a tough one, but I would say it has to be travel. There are so many places we want to visit, but unfortunately COVID put a hold on those. We had plans to visit Israel that were postponed but look forward to visiting in the future along with several other places.

What would you like to share about your experience in the BDO Alliance USA?
We've been in the program for over 25 years and it is one of the best decisions we ever made as a firm. Numerous resources and relationships have been developed within both the BDO Alliance USA and BDO USA, LLP. I participate in a Managing Partner Roundtable that has been extremely beneficial to my personal growth as well as the firm's growth. The international resources BDO offers are key, and our staff enjoys the opportunity to work on BDO engagements too, where they can work in different areas and on perhaps different kinds of businesses.

I would say one of the biggest reasons we are in the Alliance program is being able to tell a client that they cannot possibly outgrow us. With BDO and its resources, we are able to offer our clients access to almost anything they need.