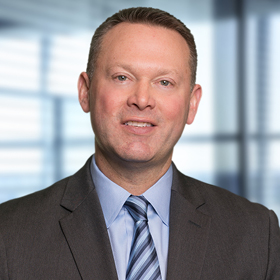 Tim Schram
State and Local Tax Principal
CPA
Executive Summary
Tim Schram is a principal and the national leader of BDO's Credit and Incentive practice. He has more than 20 years of experience negotiating for state and local incentive packages on behalf of clients. Tim has successfully assisted clients secure millions of dollars' worth of incentives, through programs such as: sales tax sharing agreements, cash grants, property tax abatements, utility rate reductions and refundable income tax credits. He has worked with clients representing a number of industry sectors and is one of BDO's national leaders for the Food & Beverage industry group.

Prior to joining BDO, Tim was a Managing Director and founder of Grant Thornton's Credit and Incentives practice. He helped lead a national practice of over a dozen Credit and Incentive professionals. He was also previously a supervisor in a Big Four firm's state and local tax practice focusing on credits and incentives.

Tim is a member of IAMC, the American Institute of Certified Public Accountants, the Illinois Society of Certified Public Accountants, and the Institute of Professionals in Taxation. He is a recognized leader in the area of state and local incentives. As such he is a regular speaker and contributor to articles for organizations such as TEI, ITP, Chicago Tax Club and CCH. Tim is also an Editorial Advisory Board Member representing credits and incentives for the Journal of State Taxation.
American Institute of Certified Public Accountants
Chicago Tax Club
Illinois CPA Society (ICPAS)
Industrial Asset Management Council (IAMC)
Institute of Professionals in Taxation (ITP)
Tax Executives Institute (TEI)
B.S., Finance, Indiana University