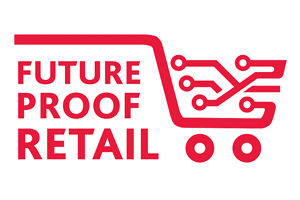 Chapter 1: Say Hello to Shopping 2.0
Imagine this: You walk into a store where an assistant hands you a tablet. With the press of a few buttons, you create a digital version of yourself, just like a customizable character in a video game. Except your digital twin, or avatar, is ready to shop — and they have endless options to choose from. In the store, you try on a basic sundress. You step in front of a smart mirror and the sundress appears on your digital self. Then, with a wave of your hand, you adjust the pattern and neckline of the dress and even accessorize the outfit. Once you've created the product of your dreams, you press a button and walk out the front door. Your dress arrives at your house three days later, looking just like the version your avatar created and fitting just like the one you tried on in the store.
It may sound fantastic, but the future of in-store digital augmentation is already well on its way, thanks to customer demands. More than half of consumers use mobile retail apps while shopping in person, according to Yes Marketing.
But if customers are so fond of digital experiences, why don't they shift entirely to shopping online? Because what you see isn't always what you get: Customers receive their online order only to discover the sizing is wrong or the product looks different than what they expected. These issues lead to higher returns, which means dissatisfied customers and excess inventory, potentially resulting in lost value for retailers. Twenty-seven percent of U.S. retailers wrote off excess stock as a loss in 2022, according to a survey by Inventory Planner.
Digital enablement tools allow customers to see a full range of customization options for clothes they're trying on in-store, which marries consumer shopping habits with retail inventory best practices. With the right technology, you can future proof your business by reducing both inventory excess and returns by virtually guaranteeing what your customer purchased is exactly what they want.
Struggling with excess inventory? Learn how you can use extra inventory to lower your total taxable income in the "Excess Inventory Tax Strategies" episode of our 60-Second Retail Podcast.
Chapter 2: Digital Twin Technology Helps Retailers See Double
As the metaverse expands and more of our life moves online, an increasing number of people are crafting digital avatars of themselves to traverse the web. As these avatars continue to populate the internet, how long will it be before they spill out into the real world?
Retailers are already exploring ways to incorporate avatars into the shopping experience. One luxury brand is allowing online shoppers to virtually "try on" clothing with their avatars before they buy, increasing the cart size for the site by 11%, according to Bods, the fit technology company that enables this feature.
But using digital twins in online stores is only the beginning.
When it comes to the realm of brick and mortar, retailers with an eye toward the future can use digital twin technology to create a digital visualization (avatar) of the customer. The same way a gamer can customize a character's clothing and accessories in a video game, shoppers will be able to customize their avatar. Say, for example, a customer tries on a white shirt they're interested in buying but wants to see the product in purple. Maybe the retailer doesn't have the purple version in-store, but that's no problem — with digital twin technology and customizable inventory, the customer's digital avatar can try on the purple version for them. From there, making a perfectly customized purchase is just a click away.
The benefits aren't just for customers either. These solutions allow retailers to allocate and position inventory in the right channels (e.g. in-store vs. ecommerce), as well as geographical location. Considering not all demand signals are created equal across store locations, this enables a massive inventory reduction by avoiding the need to spread inventory evenly across the footprint. This helps maximize real estate investments and increase sell through since the retailer is only carrying staple items and top performers in-store, with the full range of online products and customizations available for customers in the virtual world. The result? Customers get to try out products and customize them to their hearts' desire while retailers avoid lost value generated by excess inventory.
Digital twins for the customer aren't the end of this technology's potential — in fact, it's just the beginning. Savvy retailers who want to future proof have another option to take their digital enablement to the next level: supply chain digital twins.
Check out our insight on how to enhance profitability and maximize digital-twin tech: "Love Your 80's: Profitable Growth from the Critical Few."
Chapter 3: How to Start #DigitalTwinning
For most retailers, the digital twin journey won't start in physical or online stores — instead, it's a supply chain play.
It's become increasingly common for companies in multiple industries to create digital twins of their supply chains. These digital twins are computer models that represent every component of the supply chain, including shipping routes, factories and warehouses. These twins are built on real-time data from the supply chain so they create a perfect digital replication of how the supply chain is functioning.
Supply chain digital twins allow a company to see what's happening and when. For example, if an accident on a major highway forces trucks to reroute, radio-frequency identification (RFID) tags in the trucks transmit that information to the digital twin, which can then use that data to project if and how the disruption will delay shipping times. This type of operation takes a lot of processing power and relies on accurate and standardized data. It also requires full systems integration, so all the disparate technologies are speaking the same language. For most retailers, meeting these requirements will necessitate working with an external service provider who specializes in implementing and optimizing today's innovative and advanced supply chain technology solutions to prepare for tomorrow's digitized future.
The benefits of supply chain digital twins go beyond real-time status updates and tracking, however. Given enough accurate data, these digital twins can use algorithms to help optimize supply chain operations, such as identifying an optimal and cost efficient logistics network.
Once the retailer has digital twins of their customers and supply chain, it's time for the real future proofing game changer: integration. By integrating digital twin technology with a retailer's inventory management platform and other supply chain tools, companies can create a back-to-front end operation with unimpeded visibility.
Picture this: The inventory management system notifies a store manager that a certain product — like a button-down shirt — has a high return rate. They trace the product back to multiple customers' avatars that tried it on and purchased it and pinpoint the issue to a specific customization — the "green shirt with brass buttons" customization. The retailer can then remove that option from the store and/or from customizable options available to avatars until they determine whether it's a style or quality issue and how to move forward. The retailer can then test potential changes they want to make to fix the issue on their digital twin supply chain to determine how a shift in products might impact overall supply chain operations, if at all. At the same time, retailers can leverage new customer behavioral data to see what other customizations customers are most likely to select.
Chapter 4: Take Supply Chain Visibility to the Next Level
Customizable inventory models will grow in popularity in the future. These models address consumer desires for digitally augmented experiences and tailored products, while also allowing retailers to be more agile and cost effective. While the days of highly customizable inventory at scale are still on the horizon, the enabling technology is here today. Retailers who want to future proof are working to not only meet their customers' needs now, but also to prepare for customer trends that are still ten years or more down the line.
BDO's Global Value Chain Solutions team helps retailers like you enhance their supply chain and operational performance.
Our team can help you build a more intelligent and resilient supply chain by streamlining processes, increasing labor utilization and reducing costs. We can help you implement digitization and automation to connect disparate systems and information to form a digital thread. Advanced analytics and cognitive technologies facilitate better planning, greater customer insight and faster decision-making. We can guide you in choosing and implementing the right technology for your unique supply chain so you're ready to bring seamless digital experiences — and eventually digital twins — to your customers, no matter how or where they choose to shop.
Want to see our solution's value in action? Read our case study: "How a Global Manufacturer Increased Profits by $12M in Four Months."
Ready to start customizing your business's future?
BDO's Retail and Consumer Products professionals are standing by to help you create experiences that keep customers coming back for more.