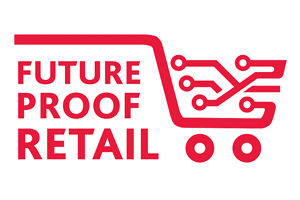 Chapter 1: No Shelves, No Problem: How Robots Saved the Holidays
Holiday season, 2049. The usual wave of last-minute shopping is underway. Orders are streaming in and there's little room for error, as even a small delay could result in a package arriving too late. Your distribution warehouse is operating with significantly increased volume, but so far there are no problems or stoppages. Packages are leaving on time, ferried by driverless trucks into the dim evening light.
Suddenly, there's an alert. Some shelves have collapsed under the heightened load. No one was injured, but an arduous cleanup lies ahead. This sort of incident can become a major headache. Items need to be re-sorted and assessed for damage, and there's also the extra possibility of human error in such a fast-moving situation. The downstream effects could cost both reputation and revenue.
However, you've future-proofed your business and have automated contingencies in place for this very eventuality.
When the alert goes out, a line of autonomous mobile robots (AMRs), untethered and able to move dynamically, blinks to life. They can sort merchandise according to many different criteria—SKU, size, destination, etc.—and they immediately begin reorganizing. Meanwhile, the rest of the automated guided vehicles (AGVs) in the warehouse have rerouted around the area to continue working elsewhere. Your human staff can therefore focus on higher order concerns like damage assessments and shipment prioritizations.
Thanks to these ground robotics, delays resulting from this accident are minor, and normal operations soon resume.
To learn more about how to cope with supply chain changes today, listen to the "Mixed Signals in the Retail Supply Chain" episode of our 60 Second Retail Podcast.
Chapter 2: The Future Perfect: What Is, and What Will Be
A shelving accident provides an excellent example of how ground robotics will play a pivotal role at a single inflection point, but their benefits are not limited to these sorts of scenarios.
Major retailers are moving to take full advantage of new robotics technologies. Most notably, robotics are poised to introduce a variety of efficiencies to back-end operations. Large mechanical claws are speeding up the sorting process, load-bearing robots are taking over the lifting and movement of heavy carts, and advanced scanners are eliminating the need for humans and machines alike to search for barcodes when checking or sorting inventory.
It isn't hard to understand why this evolution is underway. If a retailer uses robots to transport larger, heavy objects that would in the not-so-distant past have been handled by human staff, there are clear benefits to both safety and efficiency within the supply chain. Additionally, as was the case above, the risk of human error decreases wherever robotics can be integrated. Without as much need to check work or redo processes when there are mistakes – engaging in what amounts to a duplication of efforts – retailers can instead focus on streamlining and accelerating their back-end operations. The end result? A future proofed distribution center and enhanced supply chain.
This is a trend that shows no signs of slowing. An estimated 47.5% of warehouses and fulfillment operators will use robots in 2023, with that number increasing slightly to 49.5% by 2024, according to Insider Intelligence. The time is now for retailers to begin adoption.
This shift to the use of ground robotics will extend beyond the realm of the warehouse and throughout the supply chain, including in areas like order fulfillment and delivery. Last-mile delivery—a function currently high in cost and complexity – can benefit greatly from increased automation, especially considering the driver shortage is estimated to be more than 150,000 by 2030, according to the American Trucking Association. Self-driving delivery vehicles, or even individual autonomous robots, will help to save time, manpower, and perhaps even energy getting packages from distribution center to doorstep.
Check out "CFO Outlook: P2 – Retail Supply Chain Strategies Take Center Stage in 2023", an episode of our 60 Second Retail Podcast, to find out how retailers are currently coping with hard-to-predict supply chain snafus.
Chapter 3: Ahead of the Curve: Laying the Groundwork for Ground Robotics
The possibilities inherent to these developments are exciting, but they won't be realized without action and upfront investment. To take full advantage of robotics, retailers will need to plan appropriately, keeping in mind several key considerations as they shift strategies. Being proactive on this issue will mean designing spaces and policies to accommodate the changes and challenges brought about by the transition.
Robots require the appropriate level of room to maneuver and clear avenues on which to travel. While most robots take up less room than a manpowered forklift, potentially enabling an increase in racking and slots inside the warehouse, if a warehouse is only designed with human forms in mind it may require a complete redesign. Operating without necessary spatial accommodations could increase the risk of damage to the robots and increase the chances that a robot will collide with, and potentially injure, a human, or it could simply mean the robots can't do their jobs effectively, diluting their value.
Another consideration to account for in the warehouse layout is that robots will require charging stations, which may require extensive infrastructure changes. These types of changes often come with a lot of red tape from property owners, as well as local building codes and permit needs.
Other concerns involve power management and workforce allocation. Energy consumption will likely increase with automation, requiring retailers to have sufficient infrastructure in place. Similarly, preparations should be made for new kinds of maintenance demands, such as monitoring battery health and functionality and looking after complex mechanical components, according to SMP Robotics. Beyond maintenance, retailers should also consider how they can optimize the size and scope of their workforce in conjunction with new robots.
Finally – but importantly – robots also present new challenges related to cybersecurity. Efforts already underway to protect retailers' systems should be extended to any new robotics technologies—particularly networked robotics. Malware, ransomware, data breaches, system-disrupting cyberattacks, and other threats will need to be accounted for and defended against. Methods of heightening security can include managing access, siloed networks, and coordination with robotics manufacturers on best protective practices, as well as software updates, according to the Association for Advancing Automation.
Navigating implementation amid all these considerations can be complicated. Retailers may find leveraging the help of a third-party advisor helps them stay the course.
To learn more about how investments in robotics and other Industry 4.0 technologies can unlock value in a changing economy, read our insight: "How Industry 4.0 can Fuel Growth amid Economic Uncertainty."
Chapter 4: Breaking Ground: How BDO Can Assist
There is, of course, a lot of ground to cover between here and this sci-fi-sounding future, but traversing it may not take as long as some might think. Future proofing now – streamlining operational processes and developing strategies for implementation – can help to set retailers up for success in a time when these systems and technologies are gaining steam.
BDO's suite of Global Value Chain Solutions allows you to align your supply chain and digital strategy in just this environment, where there is more and more overlap between the two. Our team's focus on Digital Strategy and Enablement can help increase visibility, resilience, and responsiveness up and down the supply chain. Wherever you are in your automation journey, BDO's professionals can help you choose the right technology, develop targeted and effective policies, and enhance network resilience.
When you future proof with BDO, you're prepared to mitigate the challenges your operations may face, no matter if it's an unforeseen emergency during your peak season or merely staying competitive in an increasingly automated market.
Check out our case study portfolio, "Enhance Your Network Strategy with BDO", to see how BDO helps companies innovate on their supply chain operations.
Ready to roboticize your warehouse?
BDO's Retail and Consumer Products professionals are readily available to offer deep industry expertise around your distribution center strategy so you can gain a competitive edge today and in the future.