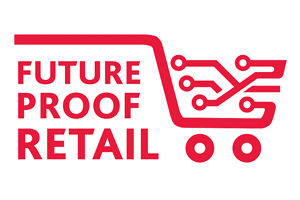 Chapter 1: From Warehouse to Doorstep: Logistics' Next Big Gamechanger
You know that feeling of excitement when you see the delivery person dropping off a cardboard box at your doorstep? Imagine just a few years into the future, looking up to the sky to see a little flying robot descending upon your home – package in tow – and then watching as it loosens its robotic grip to gently place that cardboard box on your stoop. No delivery driver in sight. Just a blinking, speedy, aerial drone that is now handling last-mile delivery to ensure that package arrived at its final destination in record time.
Now that's an exciting feeling – and one we can all look forward to in the near future.
Retailers are expected to transform the way they handle last-mile delivery. As delivery vans often get stalled in traffic, use up costly fossil fuels, and contribute to carbon emissions, more retailers are pursuing aerial drones to get goods more efficiently into consumers' hands.
Drones represent a new frontier for fast, convenient, and low-emissions logistics. Though delivery drones rarely roam today's skies, both startups and legacy retailers are devoting time and resources to developing this space.
While delivery drones are bringing the brightest aeronautical engineers and artificial intelligence (AI) programmers into the retail industry, this phenomenon is not without its challenges. Commercial drone operators must submit to a lengthy Federal Aviation Administration (FAA) approval process and are constantly thrown challenges, from weather and privacy concerns to delivery site obstacles.
Still, companies continue to push for the wider use of delivery drones, and retailers looking to future proof their business understand drones have more to offer than just last-mile delivery solutions. Customer expectations for two-day and next-day shipping have emphasized the need for a more efficient warehouse, and aerial drones are playing an important role there too, keeping hubs running smoothly. Robotics companies are already focused on leveraging autonomous drones to help warehouses with inventory management, according to TechCrunch, and new start-ups in this space are attracting serious attention.
As retailers work constantly to streamline product distribution, it's time to consider what a new drone logistics subsector could look like.
To learn whether drones and robots are viable delivery method alternatives, listen to our 60-Second Retail podcast episode, "Robotics in Retail."
Chapter 2: Drones are Already Transforming Logistics
The drone logistics and transportation market is projected to grow to $17.9 billion by 2030, up from $534 million in 2022, according to a report from Market And Markets. Rather than remain a niche development area, autonomous logistics robots could revolutionize how retailers both manage inventory and ship their products from factories to doorsteps by increasing efficiency and supply chain visibility.
With watchful eyes flying across an entire warehouse, aerial drones can quickly flag missing inventory, and with synced systems and technology, the drones can signal to ground vehicles to seamlessly restock empty shelves. There are already companies providing drone-based solutions to detect damaged items and keep precise track of inventory, according to TechCrunch.
Warehouse drone providers are competing for retail business based on price, scale, and sophistication. This competition will continue to fuel innovation within the drone subsector, as providers aim to develop off-the-shelf solutions that any retailer could use by leveraging the "consumer-grade" drone technology already in market, rather than building out expensive, customized drone hardware for each customer.
"While consumer-grade drones usually lack high-quality sensors, they're more attainable and scalable than their commercial counterparts...and still able to perform tasks like detecting damaged inventory with thermal scanning and counting pallet cases," according to TechCrunch.
As the sector evolves, it is feasible to think specific drones could be developed and deployed that cater to retailers and/or are increasingly purpose-built for warehouses while others are purpose-built for delivery.
As more providers come to market and more retailers get comfortable with adoption, the drone logistics market will continue to grow, particularly because retailers seek easy-to-implement and scalable systems that increase supply chain efficiency through automation.
For retailers who are eager to realize the benefits logistics drones can provide in the future, there are many considerations before implementation. But in an age where data privacy is paramount, the issue of security cannot be ignored.
Chapter 3: Don't Let Security and Privacy Fly Under the Radar
Aerial drones are a highly visible component of a supply chain, and retailers who are considering them also need to consider how cybersecurity and privacy concerns will factor into their future plans. Drones are not immune from cyber attacks, and a breach or disruption of a retailer's drone operations can have serious financial and legal consequences.
Supply chain technology is a hot spot for hackers. According to Security Week, one CTO stated "…supply chain attacks continue to increase exponentially in 2023… the ROI on these attacks is just too sweet for professional adversaries to resist," noting these attacks have increased by 742% over the last three years. Given this astounding growth rate, it stands to reason that as the usage of drones increases, so might the number of attempted cyber attacks – retailers must consider this and prepare security protocols and practices accordingly.
As cyber attacks grow in frequency and sophistication, it is important for retailers to understand how aerial drones are specifically targeted by cyber criminals, and how to defend against them. Drones can be hijacked via "GPS spoofing" - tricking the drone by feeding it false GPS coordinates – and unencrypted drone communications can be intercepted by bad actors, according to Tripwire Integrity Management. To avoid letting your drones serve as unlocked doorways to your critical supply chain infrastructure, cybersecurity solutions providers recommend keeping your drones' firmware updated, only using an encrypted internet connection, such as a Virtual Private Network (VPN), and limiting the number of drones controlled by a single base station, according to one such solution provider.
Consumers are also deeply concerned that drones could violate their privacy, with 71% of Americans reporting they have "personal or data privacy concerns" related to the use of drones for delivery, according to a survey from Morning Consult.
As aerial delivery drones increase in implementation, retailers should strive to reassure customers and communities their drones are secure and not used for mass surveillance. Retailers should also be transparent about if and how drones are collecting consumers' personal data and whether that data is being used for marketing or other monetization efforts. Managing reputational risk will be just as important as managing security risks.
Above all, retailers should consider how aerial drones will impact the functionality and security of their entire supply chain before making a commitment.
Chapter 4: Securely Navigating the Skies with BDO Digital's Perpetual Defense
From establishing a solid security infrastructure to finding the right drone-based solution for their logistics needs, retailers can be easily overwhelmed deciding where their drone journey begins. A necessary first step before adopting new technology within your supply chain is to assess if your cybersecurity infrastructure is up to par.
BDO Digital's Perpetual Defense offers AI-driven, managed cybersecurity solutions and services to help your team realize a full picture view of your company's cybersecurity posture. Our deep analytical tools can deliver the actionable, data-driven insights your company needs to identify risks, improve areas of weakness, and develop a security improvement journey.
BDO's holistic approach to cybersecurity centers on effectiveness without sacrificing efficiency. We work with your organization to help your teams understand their current cybersecurity posture and where weaknesses may lie within the network. Armed with this information, your company can be in a better position to determine when and how to roll out drone delivery, as well as what changes should be made to future proof supply chain security.
As more retailers look to embrace aerial drones, it will be critical to assess cybersecurity infrastructure before taking flight.
Learn how BDO Digital can help you identify cybersecurity weaknesses and make improvements that positively impact your business by reading our "Modern Approach to Cybersecurity" whitepaper.
Ready to take flight with your distribution center?
BDO's Retail and Consumer Products professionals are readily available to offer deep industry expertise around integrating drone technology into your supply chain so you can stay competitive now and in the future.