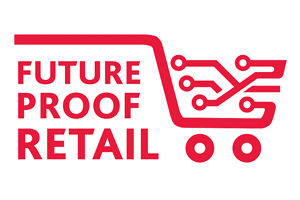 Chapter 1: Digital Twins (aka Your Digital Clone). Tomorrow's Technology Hits the Retail World
Tragedy has struck. Your lucky button-down shirt, that you were planning to wear to a job interview in just a few days, got snagged in the dryer and ripped apart. You browse the websites of various retailers and thankfully find a suitable replacement. There's just one problem - you've never purchased from this brand before, and the closest store location is hours away. If the replacement shirt doesn't fit there won't be time to get another, and ordering several sizes means more money and dealing with the inconvenience of a return. Luckily this is the year 2049 and virtual world technology has come a long way.
You activate your VR headset and log in to visit this retailer's virtual location. Your avatar - an exact replica of your physical body - materializes in the store. A virtual associate greets you and helps you locate the shirt to try on. It fits! You place an order with the associate and sign off your headset, content to know the shirt will arrive tomorrow and will be a perfect fit.
This moment is made possible through digital twin technology, which enables users to create one-to-one, 3D replicas of objects, including fully functional retail, assets, systems, or whole environments.
As more companies experiment with this technology, consumer appetite will follow. A virtual retail world is a promising opportunity for retailers, and meeting the moment is critical for those looking to future proof their businesses. Successful implementation of digital twin technology will be essential to remain relevant, and that means taking first steps in research and exploration now to ensure the right data is collected and systems are implemented before the shift to the virtual shopping world reaches a critical mass.
With detailed, 3D retail experiences in a virtual space like the Metaverse (or Web 3.0), customers can try on and try out items without ever stepping foot in a brick-and- mortar store. The global digital twin technology market is expected to hit $48 billion by 2026, up from $3 billion in 2020, according to Markets and Markets research.
You might assume this is a distant world, but these stores of the future might be opening up faster than you think.
Want to learn more about how your business can begin your meta-commerce journey? Listen to our 60-second Retail podcast episode on Selling Virtual Goods in the Metaverse.


Chapter 2: Addressing A Major Pain Point: Returns
As we move toward interactive, virtual retail ecosystems, many consumers will likely look to develop digital personalities requiring unique avatars of themselves that mirror their physical attributes, anatomy, and personality — in fact, the market size for human avatars is estimated to reach $528 billion by 2030, according to Emergen Research. Retailers of the future will need more than an online store to meet customer expectations; they'll need to enter an entirely new dimension. To futureproof retail, it will be paramount for industry leaders to understand that customers will want the same conveniences in the virtual world that they get at the store in real life, including the ability accurately try items on. Only with that understanding can retailers mobilize toward this change.
Sizing charts may soon be a thing of the past. With digital twin technology, customers can glean a much clearer view of which products work for them before clicking "purchase". This is tantamount to "try it before you buy it" and enables retailers to save significant capital typically spent on shipping and processing returns.
The digital recreation of items and assets, coupled with hyper-realistic avatars, can and will create a more immersive retail experience for customers and increase brand loyalty for the retailer. While it may seem like just fun and games, there is a practical impetus for retailers. Returns processing costs are rising year after year, with the average now at $33 or 66% of the price of a $50 item, according to Chain Store Age. Returns are devouring bottom lines. But if a customer's avatar is shaped and sized accurately, and if product dimensions are reflected precisely in their virtual world, then customers can try it on without ever needing to leave the couch.


Chapter 3: How Can Retailers Implement Digital Twin Tech and Avatars?
Digital twins are built on data — lots of data. First, the data is gathered and used to create "computational analytical models," according to TWI.
"These models can prescribe actions based on engineering simulations, physics, chemistry, statistics, machine learning, artificial intelligence, business logic or objectives," also according to TWI. From there, the recreated or simulated models can be presented in 3D and augmented reality modeling.
These recreations or models are then used to develop partial or fully functional digital versions that mirror the real-life properties of the object being replicated.
Hyper-realistic products and avatars are developed using 3D modeling software capable of full product, facial, and body scans, making these avatars legitimate digital clones.
Today, the market is already seeing developers, startups, and tech companies sprint toward the development of avatars rich with eerie detail. Within the last couple of years, many companies focused on efficiently developing AI- driven avatars have raised ample investment in fundraising rounds, according to Fast Company.
For retailers eager to get started, there are several implementation considerations that may warrant the help of a third-party advisor:
Application development and digital strategy
Technology stack and infrastructure
Data collection and governance
Resources to scale
Available capital to invest in these digital capabilities
Guidance from a third-party advisor who can map this journey


Chapter 4: Leveraging BDO's Technology to Future Proof and Improve CX
The market appetite for virtual reality applications within business is growing.
The transition to fully immersive, virtual reality may not be underway at most businesses today, as creating digital twins is a highly complex process that requires a healthy investment of both time and capital, but that does not mean retailers should hold off. While it may all sound like science fiction, it is not — this is an imminent reality.
BDO can help future proof your business through a suite of services, including BDO Digital's custom application development. We can help develop a custom application whether it's a quick-to-market project or a transformational system running the core of your retail business. BDO understands the nuances associated with application development and how innovative apps – as well as virtual retail ecosystems – can strategically improve the customer experience now and into the future.
Learn how BDO helped an organization build a customized software application in our case study, "Belt Railway of Chicago Goes Full Steam Ahead on Digital Transformation"
Ready to take your business into a new reality?
BDO's Retail and Consumer Products professionals are readily available to offer deep industry expertise around digital transformation and enhancing the customer experience that retailers need to stay competitive today and in the future.