Delivering on a Culture That Helps People Thrive
Delivering on a Culture That Helps People Thrive
At BDO, we succeed when we cultivate a corporate culture that puts people at the center of everything we do. With a core purpose of helping people thrive every day, maintaining a supportive culture is crucial for allowing our people not only to advance in their professional lives but personally as well.
Recently, two BDO professionals set their sights on completing their first Ironman competition, a course that consists of a 2.4-mile swim, 112-mile bike ride and 26.2-mile run (a full marathon). Competitors must complete the course in under 17 hours. To say it is a rigorous feat that requires commitment and grit is an understatement. Read on to hear more from the Ironman competitors themselves and learn how BDO helped them conquer challenges and thrive with support from their colleagues.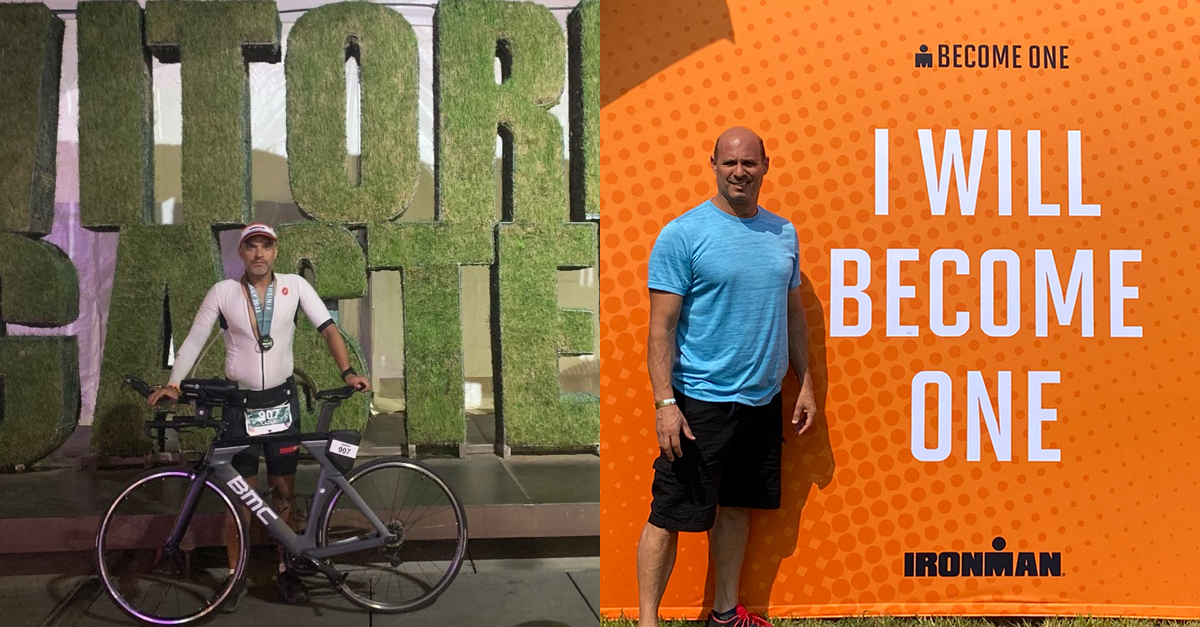 Ironman Michael Minutello
Assurance Quality Management Director Michael Minutello is not one to back down from a challenge that pushes his body and mind. The Ironman competition was the perfect test of his resolve.
Early on, Minutello began training every day, typically in the early morning hours. "I regularly work across time zones, so I would often start my workday later and adjust meetings accordingly," he said. "Sometimes I would take an extended lunch break and train in the afternoon. I was able to do all of this because of the flexibility BDO provides."
Critical to his success, Minutello relied on BDO Flex – the firm's flexible workplace strategy – and the help of his colleagues to properly train. "My team was very mindful of meeting times and requirements. Through their willingness to adapt to my schedule and training needs, I always felt encouraged to continue with my training. BDO Flex and the supportive work culture were a big part of why I was able to be successful."
"What's more – my coworkers showed up for me on race day," Minutello continued. "Just like my family, they tracked my progress on the big day through the Ironman Tracker app. I am lucky to be part of a truly great team."
After race weekend, Minutello happened to have a live team meeting with CEO Wayne Berson scheduled for Monday – just 34 hours after finishing the race. "I caused some fun when I brought my bike into the office," shared Minutello. "It's not a bike you leave in a parking lot! It's great to have the type of culture we have at BDO where everyone from your teammates to the CEO support your passions inside and outside of work."
Ironman Laz Gutierrez
While balancing his responsibilities as an office managing partner, Laz Gutierrez devoted most of his personal time to training for Ironman. He sought both a physical trial and a competition that would test his discipline and mental resolve. Gutierrez decided to take on the Ironman European Championship in Frankfurt, Germany and credits his success to both his family and the supportive culture at BDO.
His dreams took a turn while riding his bike during the competition when two of his tires went flat and his gears broke. This setback did not stop him, because roughly 24 hours before he and his family were scheduled to return home, Gutierrez traveled to Vitoria, Spain – three hours north of Madrid. He lined up another Ironman competition with the goal of completing the entire course this time around. After 15 hours of swimming, biking and running, he got to the finish line. Gutierrez could finally say he was an Ironman.
He credits his BDO colleagues who supported him during his journey. "The biggest way my team supported me was by holding me accountable," Gutierrez explained. "They would ask for updates on my training and progress. That is what makes BDO so special; my team wanted me to succeed and supported me at every step of the process."
"The best piece of advice I received was, 'If you have a big goal, tell people,'" said Gutierrez. "That means you'll have more people supporting you and asking about your progress. That's what I did at work, so I had a lot of people at BDO encouraging me along the way."