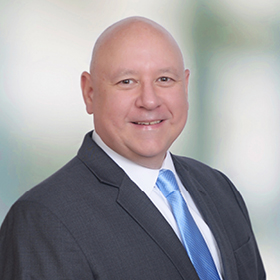 Herb Carmen
Public Sector Managing Director, Defense Services Lead
MBA, PMP
Executive Summary
Herb Carmen is a managing director with BDO Public Sector, LLC. He serves as the leader for BDO's Defense Services Vertical. Herb is responsible for staff development and delivery excellence to Department of Defense clients.

With more than 30 years of international private sector and military leadership experience in aerospace and defense, Herb brings knowledge of national security strategy and policy, corporate strategy, operations management, logistics, defense acquisition, government relations, and international affairs.

Herb served on active duty in the United States Navy for 24 years as a naval aviator, retiring at the rank of Captain in 2014. He flew the E-2C Hawkeye and C-2A Greyhound aircraft, completing seven deployments. Herb commanded a squadron during combat operations, led deployed units ashore, and served in leadership roles on staffs at the Wing, Fleet, Combatant Command, and Service Headquarters levels. As a Federal Executive Fellow, he was a Senior Military Fellow at the Center for a New American Security, a leading national security think tank.

In Herb's final military assignment, he was the Deputy for Manufacturing and Industrial Base Policy in the Office of the Secretary of Defense, overseeing initiatives to support the Defense Industrial Base and national security reviews of mergers and acquisitions.
AFCEA International
Aircraft Owners and Pilots Association
American Association of Airport Executives
American Institute of Aeronautics and Astronautics
American Society of Military Comptrollers
National Defense Industrial Association
Navy League of the United States, National Director 2018-2020
Project Management Institute
Tailhook Association
M.B.A., Georgetown University, McDonough School of Business
Graduate Studies, Aeronautical Science, Emory-Riddle Aeronautical University
B.S., Political Science, United States Naval Academy
President, Hunter Mill Swim & Racquet Club
Swim and Dive Official, USA Swimming and Virginia High School League