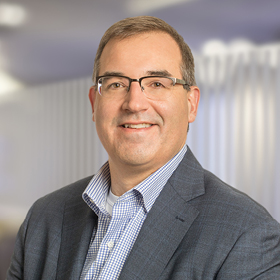 Douglas Herman
Principal; E-Discovery Practice Leader
Executive Summary
Douglas Herman is a principal in BDO's Forensic Technology Services practice with extensive knowledge and experience in technology, and a focus in database-driven applications, pre-litigation planning, e-discovery and digital forensic services. Douglas also has considerable technical experience with computer networking, network security, data storage, database-driven applications, including ERP, CRM, EMR, HRIS, SharePoint-related structures, SQL database design and administration, email archiving platforms, and the full Electronic Discovery Reference Model (EDRM) and project lifecycle.

Experienced in e-discovery and dispute resolution, Douglas has provided expert witness testimony in a number of litigations, where he has been retained as an e-discovery expert, a 30(b)(6) expert, and has also participated in an array of technical depositions of opposing experts. He advises clients nationally across multiple industries, including energy, healthcare and pharmaceutical, education, banking, transportation, and manufacturing.
M.B.A., City University
M.S., Computer Science, City University
B.S., Engineering Mechanics, University of Wisconsin
Douglas is an avid participant in the Habitat for Humanity community, where he routinely helps with planning, project management, and construction activities related to providing housing for people in need.

Douglas is a teacher and mentor for individuals in the Wounded Warrior Project, focusing on helping disabled veterans with physical disabilities through construction and craft projects.