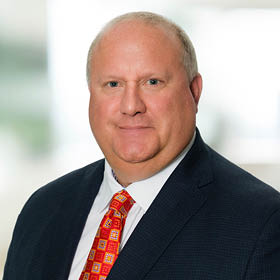 Darin Kempke
Assurance Market Leader, SEC Assurance Leader
CPA
Executive Summary
As Market Leader for BDO's Chicago office, Darin puts his more than 33 years of experience to work overseeing the office's SEC Assurance practice. A respected leader in public accounting, audit, and corporate finance, he draws upon an extensive Big Four and public company background to provide exceptional service quality to clients across industries.

At the foundation of Darin's leadership is his technical understanding of SEC filings and rules, PCAOB rules, technical and complex issues, and registrant audits. Among his career highlights was his appointment to a select group of SEC reviewing specialists focused on helping audit teams and clients navigate complex transactions, ownership structures, and regulatory requirements.

Darin has worked closely with public accounting peers and other industry stakeholders to create whole-sector solutions in response to new legislation and policies, regulations, and standards. He has been a featured speaker and panelist at industry events in the areas of technical accounting and auditing standards (FASB, SEC, PCAOB), served as his teams' representative in industry partnerships and associations.

Throughout his career, Darin has contributed to hundreds of IPO and public financing transactions involving the issuance of public equity and debt securities, SEC filings, and multinational M&A deals. This work has expanded his knowledge in the areas of U.S. and international GAAP conversions, purchase price calculations, document filing and reporting requirements, and business model development. In addition, he has worked with clients on written testimony submissions to state/federal commissions and other governing bodies.
Prior to joining BDO, Darin was a Senior Partner, National Audit Sector Leader, and an SEC Reviewing Partner for a Big Four firm. Among his contributions was his leadership in growing the firm's national energy-focused professional services business into a globally respected practice.

The trajectory of Darin's career began at Arthur Andersen LLP where he was recruited following an internship. Over the next 12 years, he rapidly advanced to lead external audit engagements for SEC registrants. In 2002, he joined a Big Four firm, where he served as a senior financial, audit, and regulatory advisor to client C-suite executives and Boards of Directors. Over the next 17 years, he built and directed engagement teams, created and drove engagement strategy, and served as a technical accounting and audit resource to the Big Four firm's partners and clients globally.
Accounting & Information Systems Advisory Council, Univ. of Kansas School of Business
American Institute of Certified Public Accountants
Certified Public Accountant (7 states): IL, PA, NJ, NY, TX, MO, and KS
B.S., Accounting/Business Administration, University of Kansas