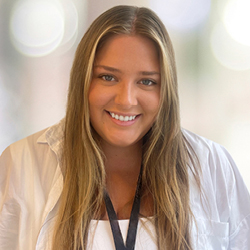 Theresa Carmody
People & Culture Recruiter
Executive Summary
Theresa received a bachelor's degree in marketing and management from Ohio University. Her interview tip is, "Research the company ahead of time and be yourself!"
Get to know Theresa
What is your favorite food?
Sushi
What do you enjoy most about working for BDO?
I like how kind everyone is and appreciate the flexible work environment.
What does thriving mean to you?
Thriving means being successful both professionally and personally.
What's the best concert you've ever seen?
Justin Bieber
People who know teamwork, know BDO.