Strategy unites, shapes and drives everything a business is and does — including revenue and profit growth. Its defining mark is providing a competitive advantage amid changing circumstances. It also balances short-term needs with long-term vision and goals.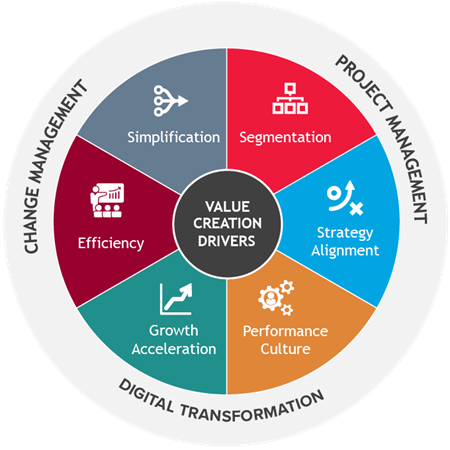 Our Approach
BDO's Strategy & Growth professionals help you navigate market uncertainty, regulations, disruption, talent retention and attraction efforts to help create profitable growth. How? By gaining focus and alignment on your strategic vision, identifying top priorities and uncovering opportunities for process enhancement.
Indirect Spend Optimization
Zero-based Budgeting
Cost to Serve
Case Study
Close Your Strategy Execution Gaps With BDO
July 19, 2022
The old ways of doing business have evolved, and to thrive in the new economic frontier, your business must develop a holistic strategy that accelerates innovation to capture emerging opportunities for growth. 
Article
Manufacturing Company Uses 80/20 Rule to Increase Strategic Growth
September 17, 2020
A $500 million privately held manufacturing company had set a goal for doubling in size to become one of the top four manufacturing companies in North America, but they were experiencing significant challenges in meeting their growth objectives.
Management Consulting Insights
Explore our most recent resources and thought leadership.
Industry
Asset Management
Financial Institutions & Specialty Finance
Gaming & Leisure
Government Contracting
Healthcare
Insurance
Life Sciences
Manufacturing
Natural Resources
Nonprofit & Education
Private Equity
Professional Services
Public Sector
Real Estate & Construction
Restaurants
Retail & Consumer Products
Technology