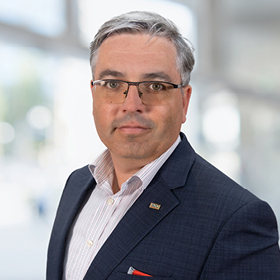 Sergey Starysh
National Partner – Global Support Services
CPA
Executive Summary
Sergey is a partner in BDO's Professional Practice and brings more than 23 years of professional experience in leading audit engagements and conducting regulatory oversight. In this role, he is responsible for supporting assurance personnel throughout the United States and BDO member firms with technical accounting, SEC Reporting, auditing matters and training. Since May 2021, he has been leading Global Offerings Services group.
Prior to joining BDO, Sergey worked as an Inspections Leader at the Public Company Accounting Oversight Board (PCAOB). At the PCAOB, Sergey was primarily responsible for leading inspections of issuer audit clients of large national and global accounting firms. His inspections included issuer audits in various industries including manufacturing, software, oil & gas, transportation, healthcare, and banking. In addition to performing inspections of U.S. based issuer audit clients, he led inspections of large foreign private filers in Russia, Canada, United Arabic Emirates, Mexico, and Colombia. He participated in drafting PCAOB inspection reports and led remediation assessment.
Prior to joining the PCAOB, Sergey worked in the practice offices of two Big Four firms, both in the United States and internationally (United Kingdom and Kazakhstan). During this period of time, he served as a partner and was a deputy professional practice leader.
American Institute of Certified Public Accountants
Diploma (with Honors), International Economic Relations, Banking Finance & Accounting, Kazakh State Academy of Management (Kazakhstan)