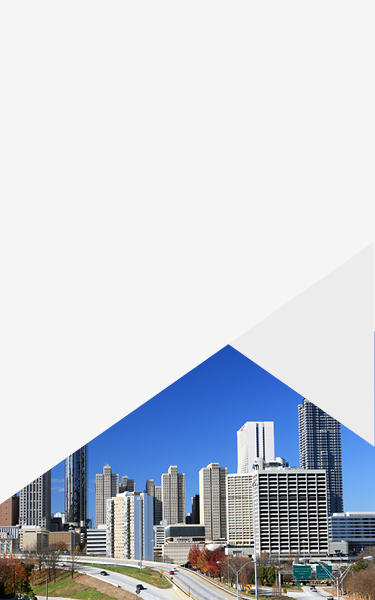 Empowering our clients in Atlanta and Central Georgia
Capital city of the Peach State, Atlanta is home to the world's busiest airport and the convergence point among several railroads, spurring its reputation as a major center of transportation and commerce. Our midtown Atlanta office provides the local presence, experience, accessibility and insight businesses expect from BDO. And cross-functional teams offer a comprehensive array of assurance, tax and business advisory services, utilizing the depth and breadth of resources offered by a leading global accounting and advisory firm.
Partner-led teams of seasoned professionals help businesses adjust to market shifts and opportunities with tailored strategies for companies in nonprofits, higher education, technology, financial institutions, private equity and other key industries across the region. Our national and global resources are here to help you chart additional strategies for success.
BDO Atlanta Office
1100 Peachtree Street NE
Suite 700
Atlanta, GA 30309-4516
Community Engagement
BDO's core purpose of helping people thrive, every day, extends beyond our clients and into our communities. We encourage our people to give of their time, talents and resources by committing themselves to local and national charities in and around Atlanta. Our corporate social responsibility program, BDO Counts, builds on this generosity of spirit through our local, regional and national community initiatives to which our people contribute their energies.
Hands On Atlanta
Hands On Atlanta
BDO Atlanta's purpose of helping people thrive is reflected through the support of Hands on Atlanta, who is committed to building community and meeting critical needs through volunteer service and civic engagement.
Georgia Gives
Georgia Gives
BDO Atlanta is honored to be involved with the Georgia Gives organization. Georgia Gives is committed to building civic awareness and appreciation of the work and worth of nonprofits across Georgia, and their role in making the state a better place to live, work and play.
Light the Night Walk: Atlanta
Light the Night Walk: Atlanta
BDO Atlanta proudly participates in the "Light the Night Walk" for Leukemia and Lymphoma Society who is committed to curing leukemia, lymphoma, Hodgkin's disease and myeloma, and improving the quality of life of patients and their families.