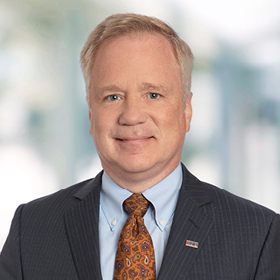 Russell Clarkson
Managing Director, Management Consulting
Executive Summary
Russell Clarkson is a managing director in BDO's Dallas office, with more than 30 years of experience in leading merger integration, business process improvement, systems management, and application development engagements. He has co-authored two books and published articles in Texas CEO magazine, The Daily Deal, and Corporate Dealmaker Magazine covering M&A and technology-related topics. His writings focus on how to manage complex transformation programs that advise everyone from senior executives to front line employees on the roles and responsibilities necessary to achieve success.

In addition, Russell focuses on helping companies accelerate revenue growth through corporate and business unit strategy and execution. He has a strong background in building businesses that can scale quickly through either organic growth or M&A activity. Specialties include Mergers & Acquisitions, Digital Transformation, Corporate Development & Strategy, Partner Ecosystem Development, and IT Governance.

Russell has provided services across multiple industries, but specializes in healthcare, insurance, and technology services with domestic and international experience. He has held senior leadership roles at internationally known consulting firms and served as a corporate CIO and corporate development vice president for telecom and software organizations. Russell's international experience includes helping to launch cloud-related managed service offerings in China, India, and Brazil. He has set up call centers in both the United States and Mexico that leverage traditional telephony and social media solutions and has traveled through Europe and South America to support client M&A transactions.
M.B.A., New York University
B.S., University of Connecticut