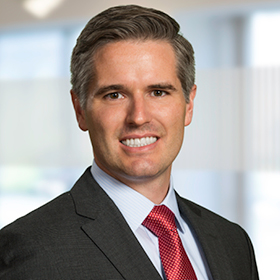 Nathan Dick
Assurance Office Managing Partner
CPA
Executive Summary
Since joining BDO in 2005, Nathan Dick has served clients in a variety of industries, ranging in size from small private companies to large publicly traded corporations. Nathan is practiced at navigating both the complexities of large multinational engagements and the specialized needs of startup companies through their development and growth stages.

Throughout his career, Nathan has maintained a focus on the financial services, financial institutions and technology industries. He has particular proficiency with the complex investment valuations, financial instruments and revenue recognition arrangements common to this space and is experienced with the various regulatory bodies overseeing these industries. Nathan has considerable experience with Securities and Exchange Commission (SEC) engagements, including initial and secondary public offerings and Sarbanes-Oxley (SOX) Section 404 compliance. He works closely with his privately held clients and their debt and equity investors to facilitate their investment strategies and help them meet their regular financial reporting requirements.

In addition to audit engagements, Nathan is experienced with consulting, internal audit, agreed-upon-procedures and review engagements. He is a national instructor on various technical accounting topics and a contributing author for a number of industry publications.
American Institute of Certified Public Accountants
California Society of CPAs (CalCPA)
B.A., Economics, University of California, Los Angeles (UCLA)