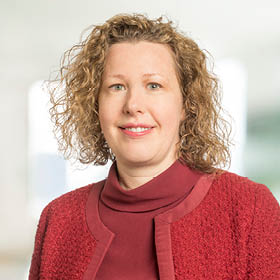 Monika Loving
Specialized Tax Services Managing Principal
CPA
Executive Summary
Monika is the Managing Principal for the Specialized Tax Services group with more than 20 years of experience advising clients on international tax issues. In addition, Monika participates in the growth of the global tax practice through serving as a member of the BDO International Corporate International Tax Centre of Excellence.

She has extensive experience working with international mergers and acquisitions, including buy-side and sell-side due diligence, tax-efficient supply-chain restructuring, Base Erosion and Profit Shifting (BEPS) implications, and international tax aspects of ASC 740.

Monika works with a diverse group of public and private multinational companies within the financial services, insurance, technology and manufacturing and distribution industries. She focuses on developing strong client relationships through hands-on management and engagement with clients.

Prior to joining BDO, Monika worked as a tax partner at a Big Four firm in the firm's international tax practice. She has been a frequent presenter on international tax topics at professional conferences and education events.
American Institute of Certified Public Accountants

International Fiscal Association
B.S., Accountancy, American University