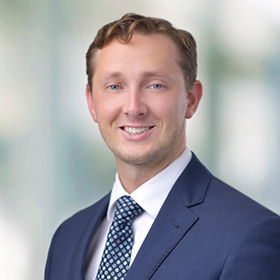 Mitch Lacey
People & Culture Recruiter
Executive Summary
Mitch received a bachelor's in operations and supply chain management from University of St. Thomas. His interview tip is, "Don't be afraid to have an off-topic conversation with the interviewer if it creates a genuine connection."
Get to know Mitch
What do you enjoy most about working for BDO?
I enjoy the tight knit team even though we're working in a large company.
What do you do in your free time?
I cook, bike, golf, and try new restaurants.
What does thriving mean to you?
Thriving means flourishing in my environment and making the most out of my situation.
What's the best concert you've seen?
Jingle Ball 2016
People who know camaraderie, know BDO.