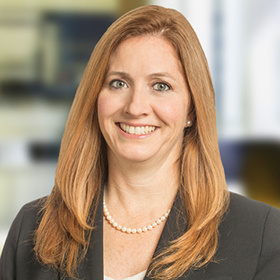 Michele Schmittel
Assurance Partner; Germany Desk Leader and Benelux and France Co-Desk Leader
CPA
Executive Summary
Michele Schmittel has more than 15 years of international professional experience in public accounting, including audits of both publicly-traded and privately-held companies in the manufacturing, automotive, and technology industries. She also leads the German Desk for BDO USA. ​
She serves as the liaison for U.S./German-speaking clients of BDO and manages international engagements. Michele collaborates regularly with colleagues from BDO Firms around the world, and she attends international trainings and meetings. She speaks German and Spanish and recently completed a secondment at BDO in Germany. Prior to joining BDO, Michele worked at a large global accounting firm in Frankfurt, Germany for four years. ​
Her responsibilities include all phases of financial audits, analyses of internal controls and policies, development of audit plans and programs, supervision of personnel, technical research and review of financial statements.​
Michele also worked in industry for six years, serving as the financial planning manager at a large healthcare system and the senior manager of the global revenue governance team at an international, publicly-traded telecommunications company. As the senior manager, Michele was responsible for ensuring proper revenue recognition for contracts with other telecommunications companies in the European, Middle Eastern, African, Asian, Australian, Caribbean, Latin America regions.​
Michele collaborates with the Representative of German Industry and Trade, a non-profit organization that encourages the deepening of the German-American economic and trade relationship.
American Institute of Certified Public Accountants

Virginia Society of Certified Public Accountants
Bachelor of Science, Butler University