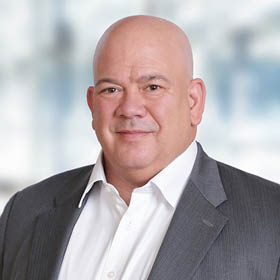 Michael Masciangelo
Tax Partner; International Tax Services Practice Leader
CPA
Executive Summary
Michael joins BDO's National Tax Office where he is responsible for international tax strategy development, including working with the firm's U.S. offices and hub markets to develop and implement strategic cross-border solutions.

Michael has more than 25 years of experience at a Big Four firm in corporate and international tax. He has a combination of firmwide technical leadership and market-facing roles.

Over the course of his career, Michael has concentrated on both outbound and inbound clients across a broad range of industries including technology, energy, automotive, real estate and life sciences. He advises clients on opportunities to reduce their global tax burdens and risk. Michael's experiences involve internal and external restructurings, acquisitions, financing/repatriation, joint ventures, foreign tax credit matters, FIRPTA, and tax implications of global supply chain initiatives and, most recently, U.S. and global tax reform. Michael has been involved in complex tax provision reviews, tax accounting issues and complex analysis related to foreign source income determination and expense allocation and apportionment.

He presented at internal seminars and many U.S. and European client and educational seminars including TEI, API and the IAD.
American Institute of Certified Public Accountants

Illinois Certified Public Accountants Society

Ohio Society of Certified Public Accountants

Texas Society of Certified Public Accountants
MTax, University of Denver

B.B.A., Accounting, Kent State University