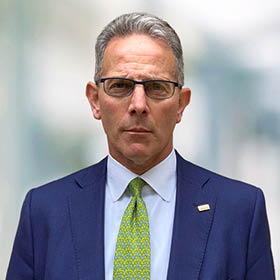 Mark Biegel
Wealth Advisory National Leader
CPA, JD
Executive Summary
Mark works with individual clients, family offices, and foundations up and down the Eastern seaboard, utilizing more than 24 years of experience in asset management. He assists clients in building portfolios that include public securities, private equity, private credit, and private real estate. Mark and his team evaluate and analyze hundreds of strategies a year to in order to deliver high-quality solutions for their client base.

Additionally, Mark is well-versed in tax strategies that help clients facilitate tax-efficient outcomes, ranging from retirement planning to entity restructuring. Mark has substantial derivative experience, which helps clients with risk reduction strategies and delivering better outcomes in general.

Prior to his years in asset management, Mark was a tax lawyer at a very large international firm.
American Institute of Certified Public Accountants
Maryland Bar, Member
J.D., University of Baltimore
B.S., University of Maryland, College Park
ALEH Negev Medical Center, Board Member
Heifetz International Music Institute, Board Member