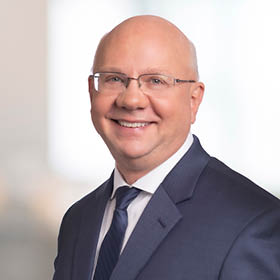 Lynn Calhoun
Chief Financial Officer
Executive Summary
Lynn has 30 years of experience in a variety of financial and leadership positions. He began his career with Deloitte and Touche, and was CFO and President for a machine tool distributor and importer before joining BDO as Director of Finance.
His experience includes expertise in a variety of industries including manufacturing, distribution, construction, and professional services. He also has extensive experience in IPO's, M&A activity, international joint venture operations and letters of credit, corporate financing and leasing, and business-to-business sales.
Lynn has been a regular speaker at Oracle conferences on the topic of best practices in the finance function and has also been recognized in CFO Magazine research articles on the topic of utilizing business analytics in the workplace.
B.A., Michigan State University