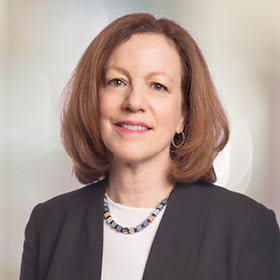 Laurie Dicker
Transfer Pricing Technical Tax Leader
Executive Summary
Laurie is the technical tax practice leader for Transfer Pricing in BDO's national tax office. She has more than 25 years of experience in transfer pricing, from her work at tax and consulting firms, and with the Internal Revenue Service's (IRS) Advance Pricing Agreement program (now APMA). At BDO, she serves in a national role and in coordination with the global transfer pricing network. Laurie is responsible for transfer pricing technical support and risk management, training support, outreach, and serves as a liaison between BDO USA and global member firms.

Over the course of her career, Laurie has provided transfer pricing services to both U.S.- and non-U.S.-based multinational enterprises in all aspects of global business operations. In addition to helping clients navigate day-to-day transfer pricing issues, her experience includes intangible property management, supply chain management and transformation, the role of technology in the evolution of global operations, and the allocation of income and expenses among global financial institutions and other service providers. She has assisted U.S. companies with a variety of state and local transfer pricing issues, including the licensing of intangibles and allocation of expenses for shared services.

Laurie has designed, conducted, and managed transfer pricing planning projects, multi-country documentation projects, Advanced Pricing Agreements, and IRS audit defenses. She has worked with clients across industries, including financial services, healthcare, professional services, manufacturing and distribution, retail and consumer businesses, technology, and telecommunications.
National Association of Business Economists
M.A., Economics, University of Pennsylvania
B.A., Wesleyan University