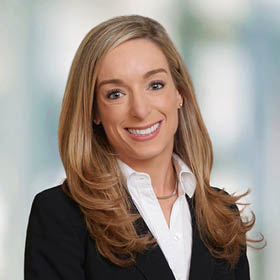 Lauren Marouni
People & Culture Recruiting Manager
Executive Summary
Lauren received a bachelor's degree in advertising and psychology with a minor in business administration from the University of Miami. Her interview tip is, "Be yourself! We want you to be exactly who you are."
Get to know Lauren
What do you enjoy most about working for BDO?
I enjoy what I do every day and I get to build meaningful relationships.
What is a fun fact about you?
I'm a quadruplet! I'm super close with my three brothers. And yes, we can read each other's minds.
What does thriving mean to you?
Thriving is having the freedom and flexibility to do my job and do it well. I feel fortunate that my team trusts me, and that allows me to THRIVE every day!
What is your favorite food?
Cheese in all forms - nachos, pizza, or a cheese board.
People who know people-first, know BDO.