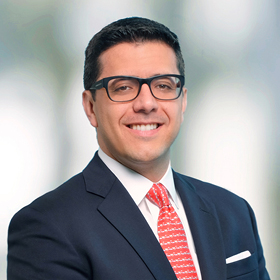 Jesus Socorro
Managing Partner, Management Consulting
Executive Summary
Jesus is the Managing Partner of BDO USA LLP's Management Consulting practice, where he oversees a team of partners and other professionals who work tirelessly every day to create value for our clients through high-quality solution delivery in relation to strategy execution and business transformation.

With a broad, global, business and management background, Jesus has cross-functional leadership experience building and leading high-performing teams and managing key client relationships. He has worked with the boards and senior management teams of multi-billion dollar in revenue and market cap companies through many strategic projects, including complex transformational and operational improvement initiatives and capital markets transactions. Jesus has also worked with PE-backed companies on governance matters, financial reporting, carve-out financial statements, business process improvement and transaction structuring in contemplation of liquidity events.

An auditor and CPA (NY and FL) by background, Jesus started his career at a Big Four firm in 1999 working primarily with public companies. In 2014, he founded the Risk & Transaction Advisory practice at Morrison, Brown, Argiz & Farra (MBAF) where he led the practice until MBAF's sale to BDO in 2021.

Jesus has significant board experience ranging from public company experience, where he has served on all standing committees and ad hoc transaction committees, to regulatory and nonprofit boards. He holds the Corporate Director Certificate issued by Harvard Business School and the Directorship Certification issued by the National Association of Corporate Directors (NACD); and he is an NACD Board Fellow.
National Association of Corporate Directors, Florida Chapter Board (Treasurer)
American Institute of Certified Public Accountants
Florida Institute of Certified Public Accountants (former Miami Chapter President)
Advanced Management Program, Harvard Business School
Master of Business Administration, Northwestern University
Bachelor of Accounting, Florida International University
Palmer Trinity School, Vice Chair of the Board of Trustees
University of Miami, Citizens Board