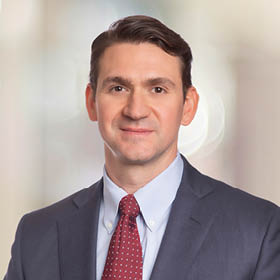 James MacDonnell
Managing Director
Executive Summary
Jim is a risk management, business continuity and crisis management professional with more than 18 years of experience supporting Fortune 100 clients and Federal agencies prepare for and respond to crises and emerging risks. He has designed enterprise risk management, business continuity and crisis management programs involving diverse stakeholders in support of commercial, national security and military clients. He has experience providing crisis response support during real world events across multiple threat vectors including product recall, extortion events, workplace violence, cyber-attacks, natural disasters and corporate misconduct events. James is frequently sought as a guest speaker at conferences and guest lecturer for top tier universities.

Prior to joining BDO Jim worked at Control Risks where he led the crisis management practice for the southern United States and a Big Four Firm, where he held leadership roles in both the Federal and Commercial crisis management practices-focusing on business continuity, cyber-attack resilience, crisis management, individual preparedness, continuity of leadership and exercise design and execution. Jim additionally previously served as an infantry officer with the Unites States Army.

James currently serves on the Board of Directors for the Washington DC Chapter of the Association of Continuity Professionals (ACP). ACP International is the premier, non-profit association dedicated to the advancement of business continuity professionals.
Certified Business Continuity Professional (CBCP)

InfraGard

Project Management Professional (PMP)
M.B.A., University on North Carolina

M.A. in Criminal Justice, St. Joseph's University

B.A., International Relations, St. Joseph's University