Women's History Month Series: BDO Professionals Write Letters of Reflection
Women's History Month Series: BDO Professionals Write Letters of Reflection
Extraordinary women throughout history have achieved and inspired greatness in our world. Each March, we honor the contributions of women and spotlight the inner strength and myriad pathways it took for each to become successful.
BDO remains committed to fueling the advancement of women professionals. Through our Women's Inclusion group, people from all levels of the firm and across the country are able to connect and support one another in meaningful and lasting ways.
This year's recognition carries with it a theme of "celebrating women who tell our stories" – and what better way to celebrate than to read what some of our professionals shared about their career journeys? These women have offered their perspectives through first-person letters, which touch on their personal triumphs and lessons learned along the way.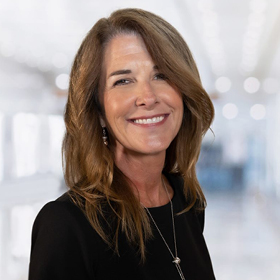 Dear Kim,
At 20, you've already accomplished so much and begun to set yourself on a path that will take you far. Since your childhood in the tiny (albeit charming) town of Roanoke Rapids, N.C., hard work, integrity and determination have been guideposts for your life.
You're probably starting to realize that although Mom and Dad were strict at times, they gave you the ultimate gift of structure, stability and love. Even though you occasionally bent the rules growing up, they shared with you the value of abiding by those rules and always doing the right thing — even if no one was watching. On the other hand, they gave you a childhood full of carefree memories, spending summers on the lake and enjoying each other's company. Looking back, it's amazing how those formative years have shaped your life and career.
The funny thing about Roanoke Rapids is that many people just can't stay away. Even if they leave for a few years to go off to college, they somehow find their way back. While there's no shame in that, you'll discover it's not the path for you.
In fact, your path will be quite different from the one you set out for yourself initially. You have the foundation for a fulfilling career and life — with a degree from East Carolina University nearly in your grasp and a clear focus on an accounting career. But the journey won't be without its twists and turns, including a career change! Here are a few pieces of wisdom that may help.
Have faith. Times won't always be easy — especially when you're going back to school for your Master of Business Administration and working full-time. In those hard moments, remember what your parents taught you: work hard and do the right thing. You'll see the fruits of your labor before you know it.
Find your passion. As I hinted earlier, you'll soon discover an accounting career is not meant for you ― and that's OK! You'll take an organizational development course in college and decide to change your major. Even when your guidance counselor warns you that you're making a huge mistake, stand your ground. Don't fight against this feeling just to stay on track with the path you've set yourself on. It may feel like you need to have it all figured out right now, but you don't. Listen to that inner voice and dive deeper into what you're interested in, learning all you can and working hard every step of the way.
Don't be afraid to fail. One thing is certain: you will never have all the answers. Instead of being discouraged by that fact, choose to be liberated by it. You will make mistakes and be uncertain, even as you begin to pursue a career in human resources. Life is complex, and some of the most vital lessons you'll learn will come in the form of mistakes. Every time you fail, you're investing in your future wisdom. Don't be discouraged and keep trying.
I don't want to ruin all the exciting surprises you have to look forward to, but just know you will be happy and fulfilled. You will have the opportunity to support people through difficult times ― such as fighting cancer ― and through joyous times ― such as expanding a family. These will be moments you'll cherish.
Above all, remember to pause every now and then and reflect on how far you've come. Those are the moments you'll realize just how much you've learned.
Love,
Your future self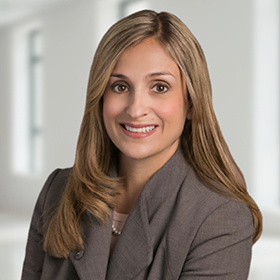 Dear Andrea,
Today is the day: high school graduation. Your whole life is ahead of you, and University of California, Berkeley is just the start. Take a moment to not only breathe it in but reflect on all that has led up to this moment and who made your college dream possible.
Remember that night in the game room. Take a mental snapshot. Cherish it.
Mom, Dad and your tios (uncles) sat in the game room deciding your fate as if you did not exist. Your tios loved you dearly but thought college was unnecessary. They thought this was particularly true for you, who might get "opinions and ideas," as they put it. But before your fate was sealed, Mom stood up and said, in a strong and defiant voice rarely heard from her, "Last time I checked, I'm her mother; she's going to college," as she motioned for Dad, and they briskly left the room.
That was it – you were going to college (being the first woman in your family to do so!) and fulfilling two generations' dreams. Mom demonstrated immense power, standing up to an outdated view of women in her household. Her dreams for you are bigger than your own, and you will surpass even her imagination.
While you will take a difficult, yet fulfilling path, be warned it will not be easy. Few women in Tulare, California have professional careers or go to college. You have always worked hard, whether at home, at school or on the dairy. Let me give you some advice that will help you.
To make it, you will need to dig into your grit and own it as part of your identity. Being the first in anything is never easy. But trust me, you are blazing a path, and you will not be the last. The path was set by your mother who begged her parents to complete high school and your grandmother, your extraordinary Avô, who immigrated alone with two children to save her twins and search for a better life. Whenever you feel alone, remember the bold women from which you came.
Secondly, always be proud of who you are, and stay true to you. You are naturally self-assured; perhaps, being the baby of the family with what seemed like a myriad of brothers and cousins or having to be resourceful made you that way. Your values are in your DNA, and when you find people who share in your values, you will know you have found your place. Compromise does not mean sacrificing your morals. Humility and integrity will take you far.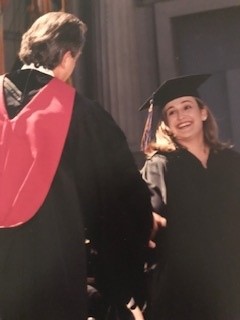 Finally, know that while the journey ahead is hard, it is worth it. While you cannot imagine it now, you will make a difference for others. Do what you have always done ― work hard. Aspire to get to the top so you can help other women, other mothers, other people of color and anyone without a voice. The struggle is worthwhile.
When you are tired or feel an obstacle is too much to overcome, remember that night in the game room and be the person that stands up – the voice of power. You are your mother's daughter after all.
Love,
Your future self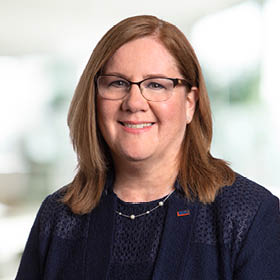 My fellow BDO professionals,
We can learn from every person we encounter, where our story intersects theirs. With that knowledge, I try to be present with an open heart and mind to that possibility. Sometimes, I'm rushing to the future, but I'm getting better in the moment. As [People and Culture Principal and Chief Diversity, Equity and Inclusion Officer] Bernie Pieters has espoused, these are the moments that matter.
I have been mentored by many people in my life – many less tenured in their careers – sometimes in deep conversation, but more often through chance encounters. I am grateful for the values demonstrated, lessons learned and purpose discovered through these interactions. There are hundreds, maybe thousands, who have contributed to my knowledge (and, perhaps one day, it may be considered wisdom!) in ways they may not realize.
Now, I'd like to share my appreciation for a few of the accomplished women who have impacted me positively. I salute you!
Assurance Director Amanda Tracey — We've hiked a lot of audit-trail miles together, Amanda! Thank you for demonstrating that, at any level of experience, it is possible to stay calm and carry on, viewing all obstacles as surmountable while still delivering uncompromising quality. Even on the especially challenging days, you remind me to enjoy each other's company with a laugh and find ways to take care of one another in large or small ways. I would have been hungry many days without your IM offering lunch! Your grace under pressure and insistence on celebrating together is special and continues to make many of my days better!
Brand Programs Director Brooke Hipp and Brand Communications and Content Strategy Director Lydia Humenycky — You two creative minds advance our brand with insistence of achieving what many can't even imagine. Your patience and insights have helped me expand my comfort zone greatly in expressing what we want the world to know about the firm. Thank you for bringing confidence and capability to telling our story.
Experienced Tax Manager Rachael Mohns — We spoke for maybe two minutes at the Hilton Anatole when I had the opportunity to make closing remarks at a national learning event. You gifted me your card with a BDO Alaska pin in it, and I still have it. I may need a new card, though, as your career has progressed from the associate title it displays. Thank you for making me feel seen, heard and valued; I return that favor right here.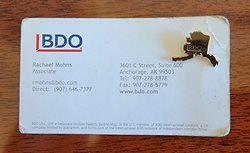 Thrive on, colleagues! I am indebted to you and cheering for you!
If we have met and you shared a smile, a memory, encouragement or any piece of your story with me, know that I considered it a gift and walked away carrying some of you with me. Thank you.
I look forward to meeting those I have not met yet and discovering the imprint you will make on me. I promise to take what I learn from you and do my best to use it for inspiration to better someone else's experience.
Warm regards,
Cathy