BDO Consumer Beat Survey
BDO Consumer Beat Survey
Holiday Shopping 2018: Nothing Beats a Bargain

The more things change, the more they stay the same for holiday shoppers.
The economy is strong, marked by high consumer confidence, rising wages and historically low levels of unemployment. At the same time, the pressure to innovate has retailers transforming their business models to stay competitive and attract attention from a new form of buyer. Despite all signs pointing toward a 180 degree turn in the way retailers sell, they can't afford to lose sight of the basics. Consumers are still most motivated by one key holiday shopping fundamental: A good deal.
---

NEW ONLINE SALES TAXES COULD UPEND SHOPPERS' HUNT FOR DEALS
While major online retail players like Amazon already collect sales taxes on all purchases, our findings show that the recent South Dakota v. Wayfair decision could pose challenges for e-tailers who do not. There's no workaround for compliance—online retailers who do business across state borders will need to reevaluate their state and local tax processes to retain shoppers that factor sales tax into their purchasing decisions.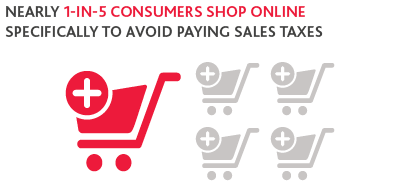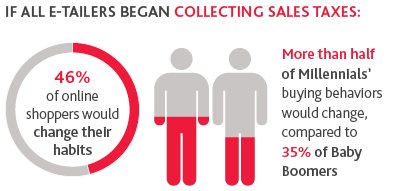 ---

IF YOU CAN'T COMPETE ON PRICE, COMPETE ON SERVICE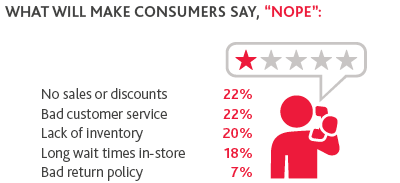 A good deal and first-rate customer service remain the best perks for holiday shoppers. And while the perception may be that consumers have no patience for anything but on-demand shopping experiences, almost no consumers say they will write off a retailer just because they don't have ample delivery options or an online presence.
"Our findings show that while experience is important, it doesn't trump a good bargain. Flashy perks and overnight delivery won't necessarily mean consumers are willing to break the bank. They purchase with intention. Smart retailers will do the same: With pressure from all sides heading into the most critical season, it's easy to make investments in pursuit of following the leader. But retailers can only stay viable if investment decisions are aligned with their core purpose and made with equal weight given to maintaining financial stability."
Natalie Kotlyar
Partner and leader of BDO's Retail & Consumer Products practice
---

CONSUMERS FLOCK TO DESTINATIONS THAT DELIVER THEIR VERSION OF VALUE​
Despite the endless options for shopping online and off, consumers are bee-lining for the one-stop destinations that guarantee good value—but more consumers would be primarily shopping at discount retailers if what constitutes good value only meant the lowest prices. Retailers across the board need to embrace their purpose in the eyes of the customer and offer deals in order to provide value during the holidays.
There's no dispute that price is the most influential factor on all purchases, but the importance of brand name, product reviews and efficient delivery processes vary by product type. Retailers need to know how consumers' preferences shift for different items—what works for one category may not work for another.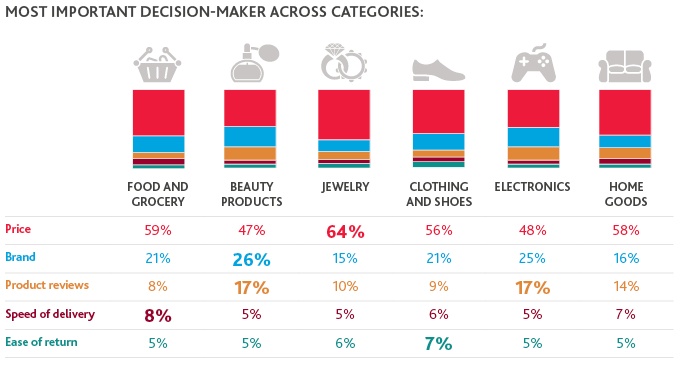 ---
For more information, please contact:

Natalie Kotlyar
Partner and leader of BDO's Retail & Consumer Products practice