Audit Facilitation Best Practices
Audit Facilitation Best Practices
The Chief Financial Officers (CFO) Act of 1990 requires federal agencies to prepare auditable financial statements on an annual basis. Although the Department of Defense (DoD) has undoubtedly made great strides in recent years to improve its auditability, it remains one of only three CFO Act agencies that has not received a clean audit opinion. It is therefore critical that the DoD continues to invest in improving its audit readiness efforts, and audit facilitation is a prudent place to start.

A robust approach to audit facilitation can help set the tone for future audits. Audit facilitation services include supplying a team of subject matter experts (SMEs) to serve in an audit liaison role. The SMEs can provide strategic guidance, technical knowledge, training, quality control and quality assurance for all audit-related activities. When executed properly, audit facilitation activities allow agencies to communicate effectively with external auditors and respond to audit requests appropriately.

A seamless audit facilitation process helps the DoD focus its attention on remediation efforts, which can significantly reduce and/or eliminate notices of findings and recommendations (NFRs) issued throughout the audit cycle. The end goal, of course, is to achieve a clean audit opinion.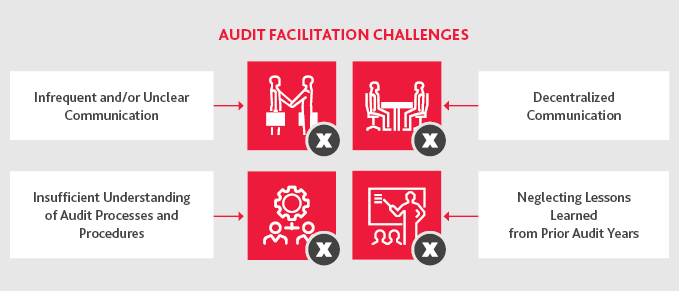 While there is no universal avenue for expediting the achievement of a clean audit opinion, the following best practices for audit facilitation can help mitigate recurring challenges associated with the DoD's auditability.

BDO's Public Sector practice brings subject matter experience and tactical knowledge to the areas of audit readiness, remediation and sustainment. We have a thorough understanding of DoD operations and extensive experience serving as audit liaisons throughout the end-to-end audit facilitation process. We provide our clients with comprehensive, widespread outreach and education on an array of audit-related topics. Our goal is to provide the support and level of knowledge needed to assist the DoD in achieving its long-awaited clean audit opinion.

For more information on our service offerings, visit www.bdo.com/defense.
---