Audit Committee Candidate Decision Tree
Audit Committee Candidate Decision Tree
The AICPA's Audit Committee toolkit contains the following decision tree that may assist Audit Committees in evaluating a candidate for consideration as their financial expert.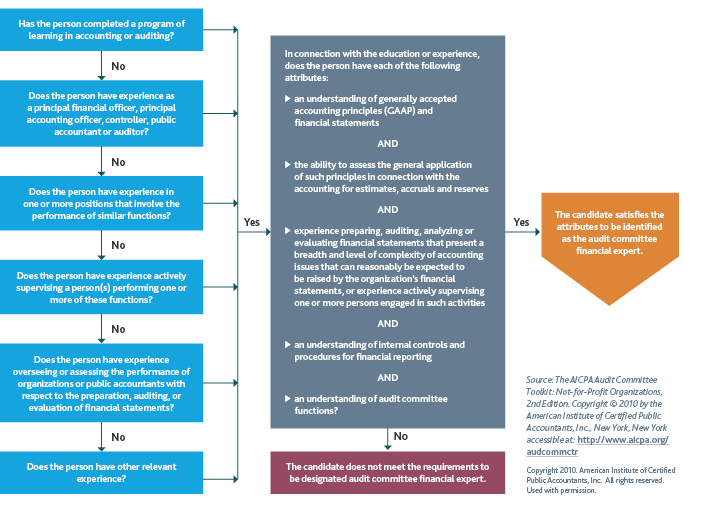 BDO Insight
If, upon reaching the bottom of the left column of the flow chart, all of the answers to the preceding questions are "NO," then the candidate would not satisfy the attributes to be designated as an audit committee financial expert.
UP NEXT: Why Do Audit Committees Need to Include a Financial Expert?
GO BACK: Effective Audit Committee Guide