Supply Chain Risks: Why Where You Are Matters
Supply Chain Risks: Why Where You Are Matters
To say the last year has been marred by supply chain disruption would be something of an understatement.
Supply chain concerns were reflected in our Global Risk Landscape 2022 survey, covering corporations from $100m to more than $10bn in turnover. Across all regions surveyed, leaders cited the need to move towards more diverse supply chains over the next 18 months.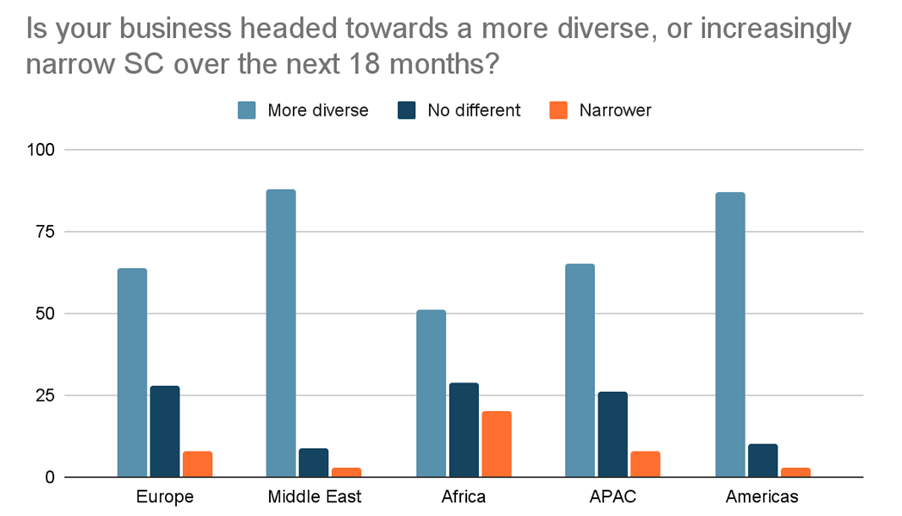 But when it comes to current supply chain visibility, there are significant differences between regions. Respondents in the Middle East and the Americas appeared to have a much more limited view of tier one suppliers than those in other regions.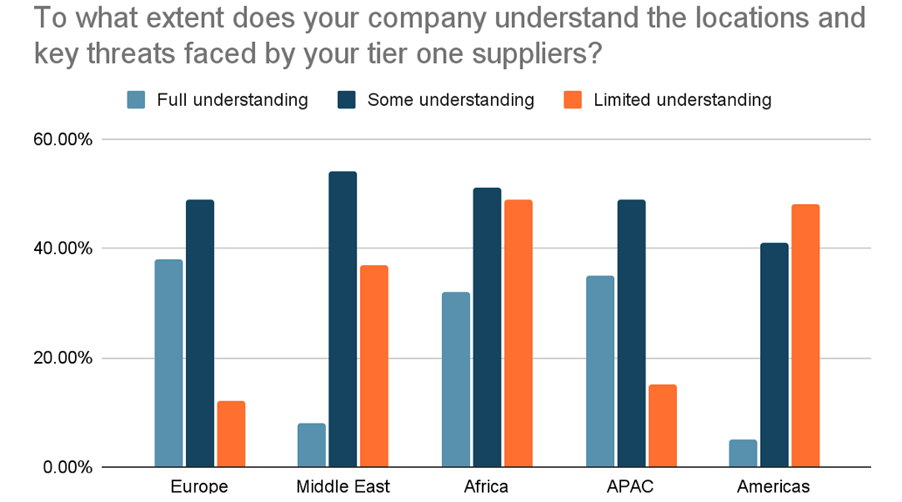 Compared to other regions, their understanding of suppliers further down the supply chain seemed limited, with relatively little visibility beyond tier two. What could be causing this? A clue emerged elsewhere in this year's Global Risk Landscape survey.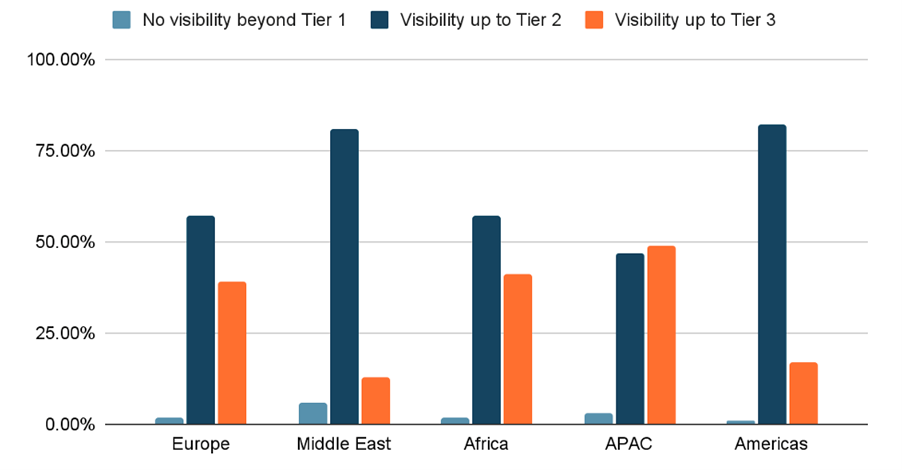 When we asked companies if their supply chains were optimized for resilience or efficiency, the Americas and Middle East once again stood out. In both regions, supply chains are highly optimized for efficiency, whereas resilience is the focus elsewhere.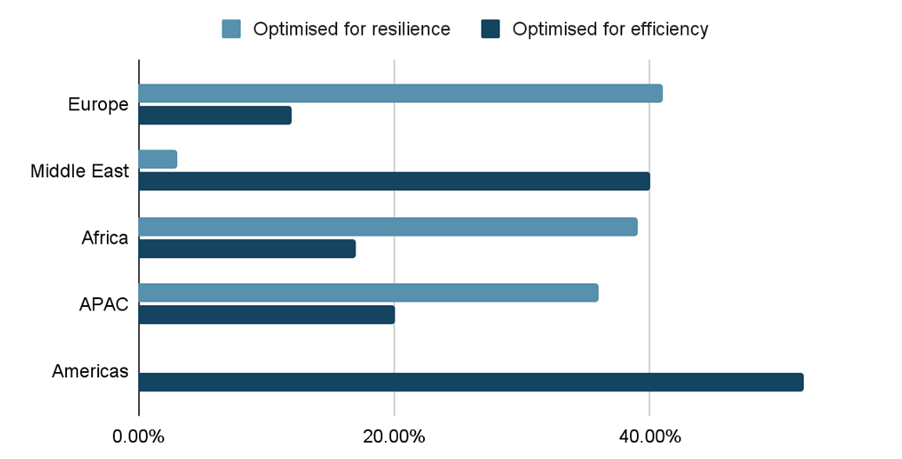 Why supply chain strategies have diverged so much in different regions is unclear from the results. However, it is interesting to speculate on the economic makeup of the regions concerned, particularly looking at the Americas in comparison to Asia Pacific (APAC).
Both are dominated by superpowers—the US and China, respectively—that have an outsized impact on supply chains. The US is a net importer, buying in $2.9bn of goods in 2021 against exports of $1.7bn, according to data from the International Trade Centre.
Meanwhile, China imported almost $2.7bn of goods last year, while exporting close to $3.4bn. China, in common with many other APAC nations, has a manufacturing-based economy, while the US's is service based.
It could be argued that APAC's focus on supply chain resilience is based on the need to secure raw material and components supplies to sustain its economies. In the US, where the economy is not so dependent on manufacturing, there is less of a need to grapple with supply chain dynamics.
What of the other regions? The Middle East economies rely on oil exports. But this source of wealth comes from underground and is not dependent on raw material or component imports.
With plenty of providers willing to service the oil industry, the region may have been happy to focus on making supply chains as efficient as possible.
In Africa, the two largest economies, Nigeria and South Africa, are also large natural resources exporters—but they both have significant manufacturing industries too, which may have contributed to a greater focus on supply chain resilience.
Finally, Europe is a net importer but has important manufacturing capabilities too. The extent to which these considerations affect supply chain strategies is uncertain, but one thing is clear from the research: following recent challenges, all regions are now optimising for resilience.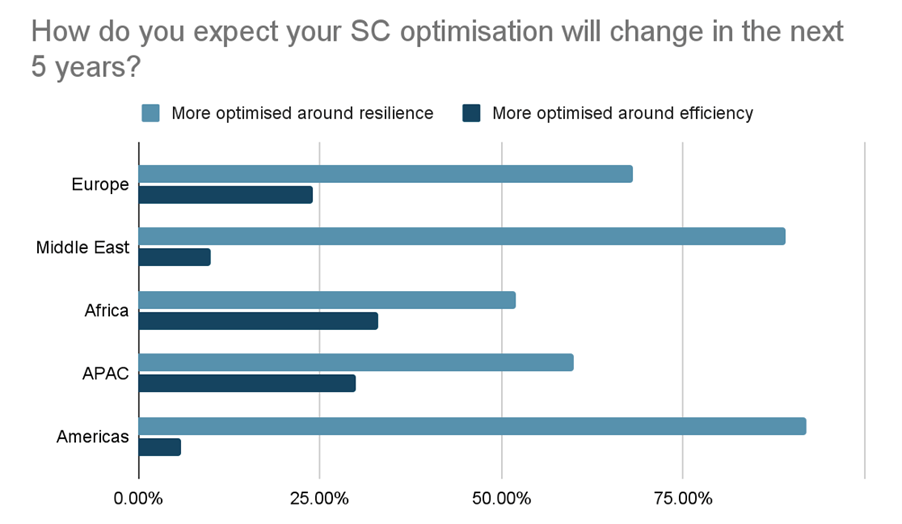 If you would like to discuss your supply chain requirements, we can help. You can read more insights and the full Global Risk Landscape report, here.
This content was originally published by BDO United Kingdom.