Scalable Workforce Strategies for an Uncertain Environment: Building Operational Elasticity
Scalable Workforce Strategies for an Uncertain Environment: Building Operational Elasticity
After a year of constant change, businesses are altering their approaches to how they build operational teams, especially when it comes to finance & accounting and human resources. With the economic outlook still uncertain, leaders have an eye on scalable solutions to workforce issues.

During a recent webinar, "Building Operational Elasticity," we polled participants on how their workforce strategies were impacted by uncertainty, how they are adjusting staffing models to remain agile and the challenges they face moving forward.

Economic Impacts on Workforce Plans
The optimistic expectations for a strong "post-COVID" economy have dulled somewhat as the rise of additional variants makes the future uncertain. This has had a major impact on workforce planning – 2 in 3 respondents said this has impacted their strategy significantly.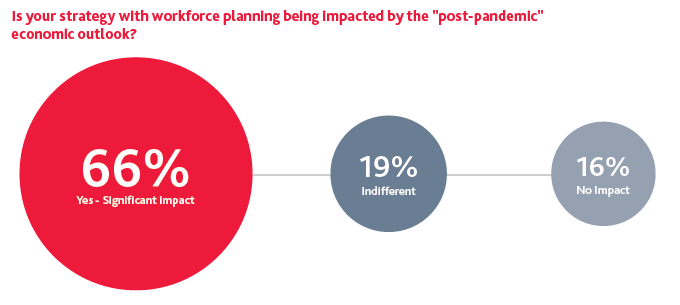 Considering Contingent Talent
The ability to rapidly increase or reduce company operations was vital during the height of the pandemic, when flexibility and the ability to scale was key to business survival. Now, as organizations consider contingent talent to meet changing demand or contain costs, scalability is once again on the agenda.

Challenges Hiring and Retaining Talent
Hiring and retaining talent has proven challenging, with over half saying it has impacted their ability to plan and nearly 30% indicating that this difficulty has caused them to lose business.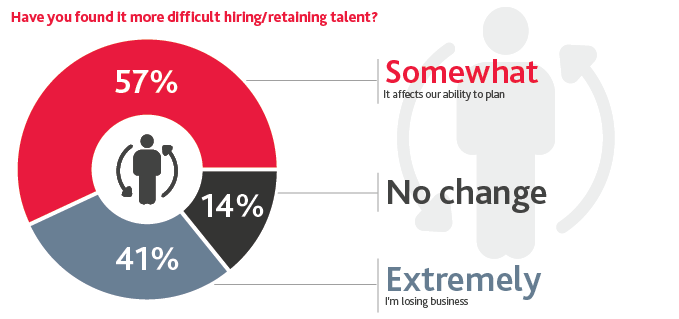 Assessing Future Challenges
As leaders look to guide their organizations into the future, there are still obstacles on the path ahead. Most notably, nearly half of respondents expect hiring and retaining talent to present a large challenge moving forward.

---