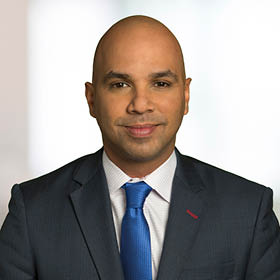 Eskander Yavar
National Managing Partner of Advisory
MBA
Executive Summary
Eskander has more than 24 years of professional services experience and serves as the National Managing Partner for Advisory Services. His focus is helping deliver solutions to meet the expectations of our clients' desired outcomes. Accordingly, he is often called on to ensure our clients are armed with the latest industry and competitive trends to enable their growth strategies, no matter the economic environment.

Eskander's experiences include both the technical knowledge associated with complex technology, supply chain, financial, and operational performance improvements and the "high touch" interaction style that improves the flow and timeliness of complex, transformational engagements.

Eskander specializes in the Manufacturing, Private Equity and Natural Resources industries and has worked on both domestic and expanding multinational implementations. Within the Manufacturing industry, he has led numerous transformational projects within the chemicals, food manufacturing and petrochemicals subsegments.
National Association of Manufacturers (NAM), Board Member
M.B.A., Business Administration, University of Houston
B.B.A., International Business, University of Texas