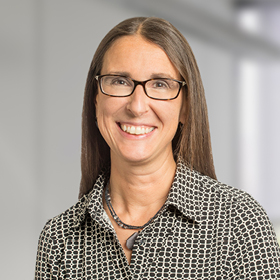 Dorothy Radicevich
STS - SALT Principal
Executive Summary
Dorothy Radicevich is a Principal in BDO's State and Local Tax practice and serves as the National Property Tax Leader. She joined the firm in March of 2016 and has over 20 years of experience in state and local taxation, specializing in property taxes. Prior to joining BDO, Dorothy was the National Property Tax Leader at True Partners Consulting for 10 years. She was previously a Senior Manager in the National Property Tax practice at Deloitte after their acquisition of the Arthur Andersen Tax practice. Prior to Deloitte, Dorothy spent over eight years with Arthur Andersen's Chicago-based State and Local Tax practice.
Dorothy has significant industry experience in manufacturing and distribution, telecommunications, and energy. She has managed personal and real property contract tax services engagements for large corporations, including compliance, tax bill payment, real estate matters, and tax incentives, appeal, and negotiations. Dorothy has also performed real and personal tax diagnostics on behalf of Fortune 500 and other large companies and has managed property tax engagements involving obsolescence studies.
Dorothy was actively involved in a firm-wide property tax methodology team, and participated in the ongoing development of the process methodology used to ensure quality and efficiency in all property tax engagements performed by the firm.
Institute for Professionals in Taxation (IPT)
B.S., Accountancy, Northern Illinois University