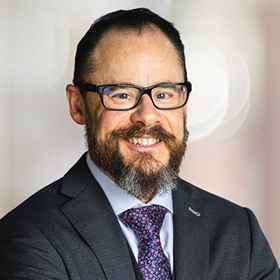 Daniel Gold
Principal, E-Discovery Managed Services Leader
Esq.
Executive Summary
Daniel is the Advisory Leader of the E-Discovery Managed Services practice group and the creator of BDO's Athenagy™, the only patent pending business intelligence solution in the world that created a Common Data Model and data driven insights fueled by both M365 E5 Compliance Suite's Microsoft Advanced E-Discovery and RelativityOne.

Daniel has nearly 20 years of experience in the legal space. As a practicing lawyer, he identified that by harnessing new forms of legal technology, both lawyers and legal professionals could be vastly more productive. This realization led him to the legal service provider space and with it, came years of success at consulting with some of the largest corporate law departments and law firms across the country.

Daniel's experience in e-discovery technical consulting, consultative selling, as well as leading a national operations team for an IT managed services company has enabled him to provide a comprehensive approach to how legal professionals can leverage technology to create a collaborative and dynamic approach to e-discovery. Daniel's passion for managed services has made him a known thought leader in e- discovery. In addition to being published in several blog posts, articles, and white papers over the years, he is also a frequent CLE speaker.
Association of Certified E-Discovery Specialists (ACEDS), Kansas City Chapter President
Electronic Discovery Reference Model (EDRM)
J.D., Syracuse University
B.S., Ithaca College