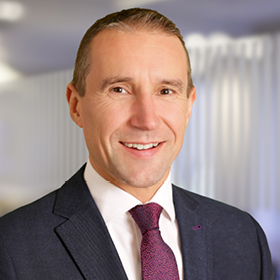 Dan Harris
Audit Partner, Sustainability & ESG Assurance Leader
CPA
Executive Summary
Dan has more than two decades of public accounting experience. He works with growing businesses, focusing on those in the technology industry.

As a partner in BDO's Bay Area practice, he has worked with businesses ranging from startups to international public companies, providing advice as they transition through the various phases of their growth.

The experience Dan has gained through his client work has allowed him to develop a deep understanding of the technical accounting issues faced by technology companies, including recognition models, stock-based compensation, purchase accounting, and Securities and Exchange Commission (SEC) reporting requirements. In addition to US and European audits, Dan has experience in due diligence in both regions, having assisted clients through the initial public offering (IPO) and acquisition process. He is familiar with both US generally accepted accounting principles (GAAP) and International Financial Reporting Standards (IFRS).

As a member of BDO's Environmental, Social and Governance (ESG) Leadership Team, Dan is focused on leading and developing BDO's ESG attestation services for the middle-market.

Dan joined BDO's Bay Area Technology practice in June 2008 from the BDO UK member firm, where he spent seven years in the Technology, Media and Telecommunications (TMT) practice.
American Institute of Certified Public Accountants
California Society of CPAs (CalCPA)
Institute of Chartered Accountants in England and Wales (ICAEW)
Undergraduate Degree, Biochemistry, University of Oxford, United Kingdom